I was able to keep the cost down when providing table favors for an event needing 20 items. The solution was to use plarn to make the favors. Plarn is strips of recycled plastic grocery type bags that you use instead of crochet thread or yarn.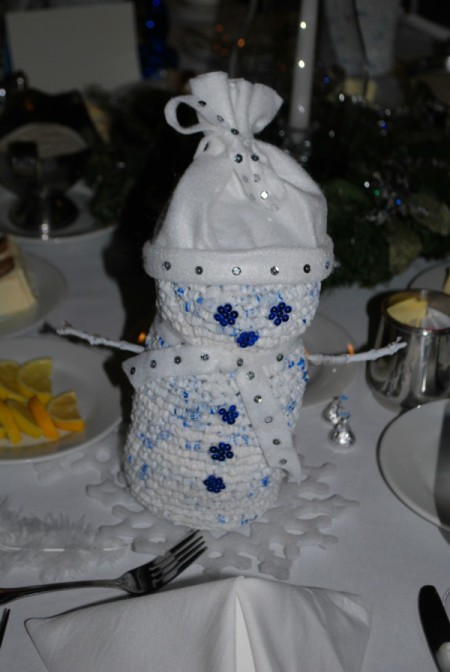 There are free patterns on the internet and instructions on how to cut the plarn and join it together to crochet. The example I show used a pattern located on www.crochetpatterncentral.com, plarn, and a large crochet hook. Once at the site select free pattern directory, Christmas, and then snowman family to locate this pattern. I only used the largest one and embellished it to match our theme using felt, sequins, painted sticks, a piece of ribbon for the hat, and a low heat glue gun.
The example shown in the picture is using recycled Wal Mart grocery bags. After cutting the strips you use the scraps or more recycled bags to stuff you project. Recycling the bags kept the cost down to only the embellishments and glue to add them. You can find lots of patterns for more practical items such as scrubbies, tote bags, rugs, and the list goes on and on!