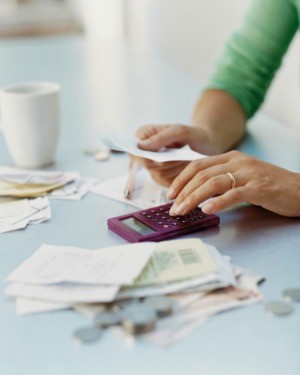 Every day I take the opportunity to look around my home and decide how I can make a difference in the cost it takes to make my household run. It can be as simple as turning off a light when someone else walks out and leaves it on, or it can mean taking that leftover mac and cheese and adding hamburger, onion powder, garlic, and some milk to make my own "Hamburger Helper".
I'm kind of old fashioned as well. I use dish towels instead of paper towels, hang the clothes on the line when it's nice, open a window instead of turning on the air conditioner, and always use cold water in my washer for laundry.
My shopping sprees consist of going to Goodwill, the Reuse/Recycle Center where everyone can get free items that have been taken there, or yard sales. I have yet to buy a new outfit; even from Walmart, LOL! I won't buy cookies or cakes, because I make those at home. Until we had the drought this past summer, I always canned my own garden produce; such as tomatoes, green beans, etc.
One of the funny sides to this essay is that, while there are "new" ideas coming out all the time on how to save money, time, or energy. I have been carrying out these same ideas for years and ask myself, "If I already do all of these things, what else is there to do to save?" I hope this has been helpful and I appreciate you taking the time to read it.
By katiedid from Laurel, IN
Do you have a frugal story to share with the ThriftyFun community? Submit your essay here: http://www.thriftyfun.com/post_myfrugallife.ldml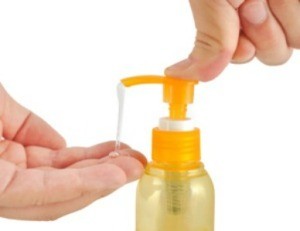 Thought I would share a few good deals and some thrifty tips I've come up with in the past few weeks.
Last week, our local Fareway store had chicken hindquarters on sale for .59/lb., if you purchased a 10lb. bag. Now, I can remember the days not so long ago (at least it doesn't seem so long ago) when they went on sale for .19/lb, but those days seem to be over, at least in our neck of the woods. At any rate, there are a multitude of different ways to use these, so I invested in a 10lb. bag. I like to boil them and remove the skin and meat from the bones. Believe it or not, I give the chicken skin to our dogs as a little extra treat and use the meat in different dishes; like chicken casserole, chicken enchiladas, and so many others! They are also good baked or fried. Chicken is a very versatile meat. It's also healthy and, compared to most other meats, it is cheap.
My husband was laid off last May and just found a new job in December. While we are very thankful that he has a job, the pay is not as good as what he was getting. You have to realize that we were struggling before he was laid off, so that just means we are struggling even more now. I have learned to make lots of different items go a little farther so as to not have to buy quite as often. I have learned that half the dish soap in my dishwasher does just as good of a job as the full "recommended" amount. That also works with laundry soap, though occasionally I will use the recommended amount if my laundry is extra soiled or it's an extra big load. As a rule, though, our clothes just don't get that dirty and half the recommended amount is just fine.
Some other things I have learned to be careful with as far as amounts are my shampoo and conditioner. I get my hair really wet and I am able to wash my hair very well with shampoo and conditioner the size of a dime in my hand, and I have long hair. A dab of toothpaste on your toothbrush the size of a pea is usually sufficient to brush your teeth well. I have a 97 cent pouf purchased from our local Wal-Mart that I use with my shower gel and a bottle lasts me a very long time. I only have to use a very small amount and I still get very clean. The pouf lasts me 2-3 months and then I go get another one. Washcloths work well too, but in my case, they seem to take more soap to work as well.
One last thing that I want to share is how I have started buying items in bulk. I'm not saying that it's the thing to do in every situation, but if you find a really good deal on something you know your family will use, I recommend buying as much as you can sensibly afford and store. We invested in a used chest freezer for $100 and it sure is handy for good deals on meat. I have bought day old bakery items at our local Wal-Mart store for a small fraction of their original price and put them in my freezer to have in case of company or some other special occasion. Our freezer was one of the best investments we have ever made. This summer I plan to fill it to the brim with as much produce as I can get my hands on!
With times getting tighter and tighter, we all need to think of ways to save. If you stop and really think about it, there are a multitude of ways we can save money each and every day. These are just a few that I have come up with. I'll share a few more at another time! Keep saving!