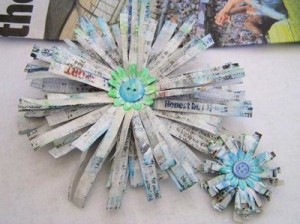 When you've read today's newspaper, don't be tempted to put it straight into the recycling bin. Why not take a second look at all those sheets of newsprint and be inspired to turn them into fun embellishments.
Make some flowers big or small and use them to decorate cards, bookmarks, gift boxes, photo frames, and lots more, too. It's a great budget way to add a splash of style to any homemade gift and a real hot off the press idea for Mother's Day.
Approximate Time: 20 minutes plus drying time
Supplies:
sheets of newspaper
non-toxic glue
paint brushes
gesso (white acrylic primer) or white acrylic paint
a pair of scissors
a pencil and ruler
buttons, brads
Instructions:
Draw two rectangles of equal size on a sheet of newsprint. Cut out the rectangles and glue them together. Let dry.
Lightly brush white gesso or white acrylic paint over both sides of the paper rectangle. Aim to soften the tones of the newsprint, not to totally cover the surface. Leave to dry thoroughly.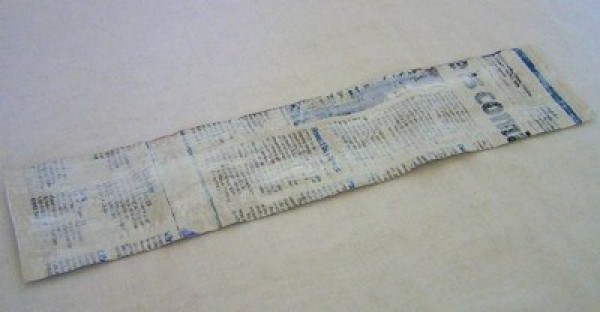 Make a series of parallel cuts into the paper rectangle leaving a border of 1/8 inch or 4mm on one side, to create a fringed effect.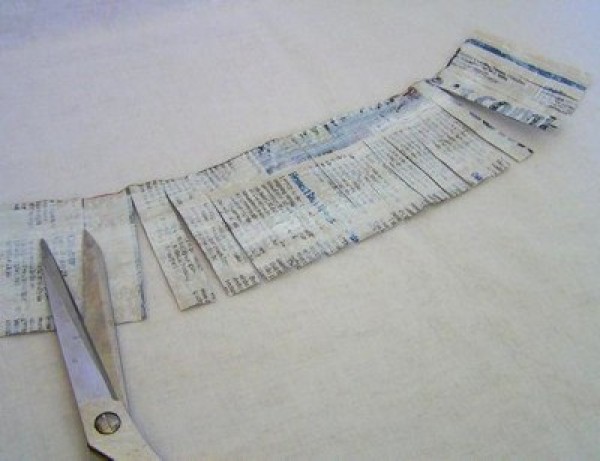 Roll the fringe up around a paintbrush handle; for a smaller rectangle use a pencil or quilling tool.
Glue the cut edge to secure it to the main body of the flower, as shown in the photograph. Then slide the flower off the tool or handle and gently fan out the fringe to form your flower shape.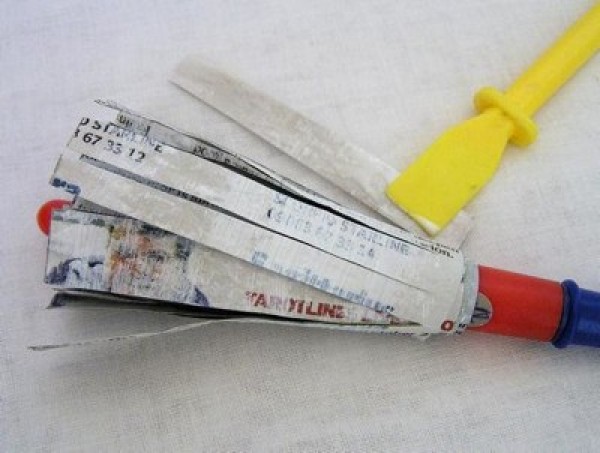 To finish, make a centre for your flower using a button, brad or other suitable embellishments that you have to hand.
Note: the size of the paper rectangle you cut out will determine the size of the resulting flower. Make lots of different sized flowers and group them together for an extra special effect.
By Anne from United Kingdom