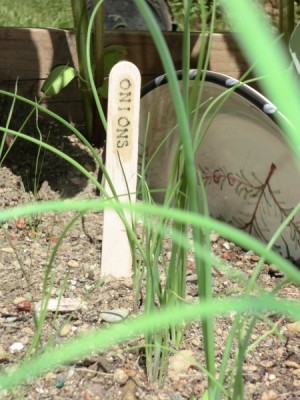 Our kids each planted a garden this year and I thought it would be helpful if they had plant markers. I had some oversized craft Popsicle sticks and thought they would make good markers.
Approximate Time: 15 minutes
Supplies:
large Popsicle sticks (for crafts)
alphabet stamps
stamp pad
clear nail polish
Instructions:
Find the letter stamps that you need to spell out your plant or vegetable name. Stamp the name onto the craft stick. Allow ink to dry for a few minutes. To protect them from the rain, I coated the stamped area with clear nail polish. This was a perfect solution and it was easy for them to do on their own.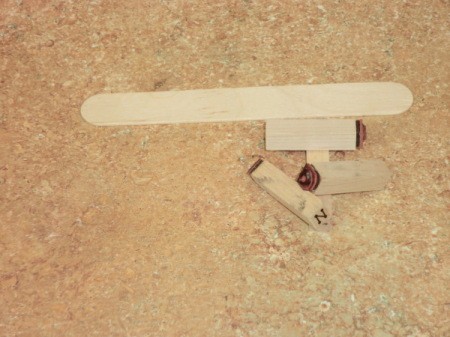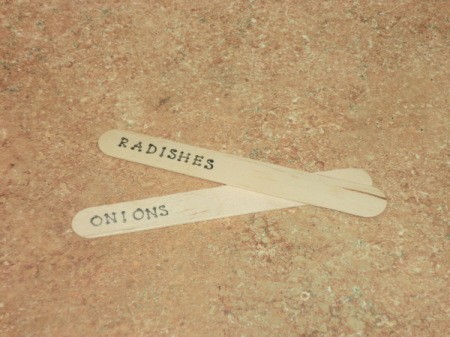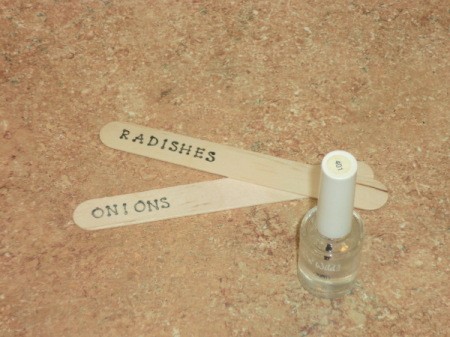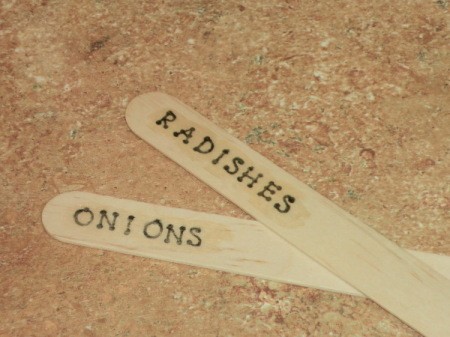 Tip: I couldn't find a stamp pad, so I had them use washable markers and color on the stamps instead. It works great!
By lalala... from Port Orchard, WA
I have a little container garden and planted seeds in 6 containers. To mark my veggies, I used Popsicle sticks and just put the letter of the veggie planted. You can use both ends, if you want to change your choice of veggies for the next year, also.
Read More...
Need help organizing your seeds? When planting seeds at any time, you don't need to buy expensive planting labels. You can use popsicle sticks, tongue depressors, or window blinds cut into smaller pieces.
Read More...