I don't have much room on my work table, so today while making a wreath, I needed a place to stick a needle. I thought of setting my pin cushion on top of the paint can, then thought it needs one of it's own.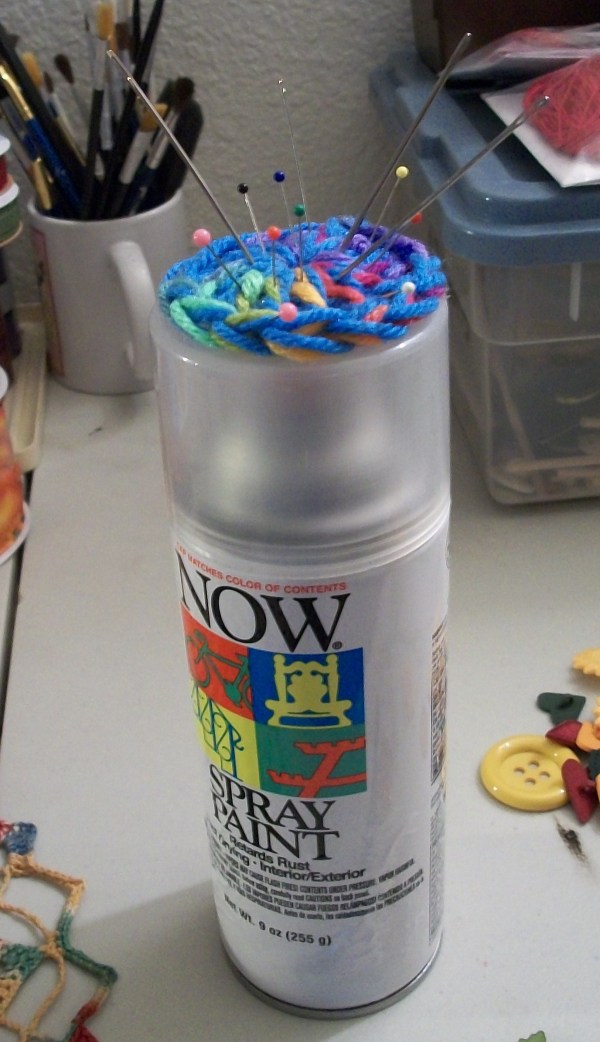 With two strands and a larger hook, I simply chained 4, and made 13 more double crochets in the first chain from hook. Then I joined, secured tail, and hot glued it onto the top.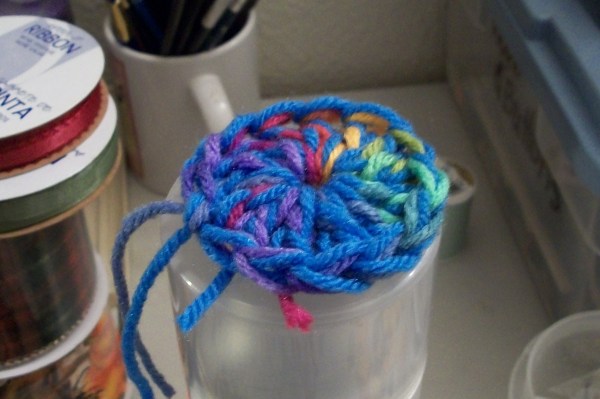 Your work time is about 3 minutes. Now I don't have to get up and walk across the room to get a second pin cushion.
Voila!
Source: I need to not overuse my hip or knees, so this really helped.
By Sandi/Poor But Proud from Salem, OR
Comments
Read More

Comments