Julia
Bronze Post Medal for All Time! 146 Posts
I like pretty little packages much better than just a card in an envelope, so we have tried to come up with all sorts of "special occasion" cards or messages for our family and friends. Three dimensional cards in little boxes are nice, but after a while, even they start to look alike. I made this "card" for my husband.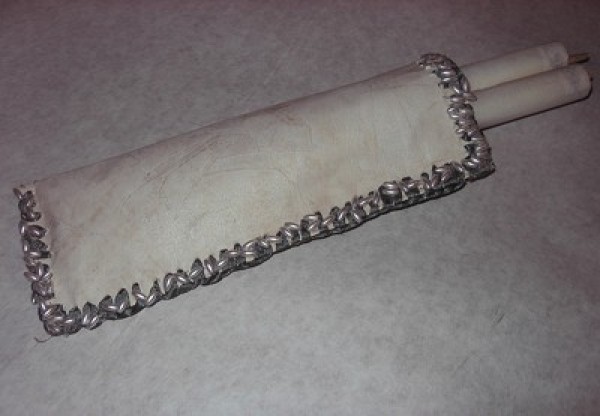 Approximate Time: 3 hours
Supplies:
onion-skin paper or tracing paper
Elmer's Glue All
tiny paint brush
ink pen
tiny rice or seed beads or pearls
ribbon or other trim that pleases you
scrap of vinyl type wallpaper
gold or another nice color of acrylic paint
scissors and ruler
2 Chinese chop sticks
colored embroidery or crochet thread and large-eyed needle
Instructions:
Making the "Cover" or Envelope:
Make a long thin envelope type case which is about 7-8 inches long and 3 inches wide (finished).
Leave the opening at one of the ends and sew the 2 long sides and bottom end with a whip stitch all the way.
Then go back and sew tiny beads or pearls on top of the first stitches. I used a thin green ribbon to sew the first stitches, then threaded the needle with regular thread to do the rice-shaped pearls.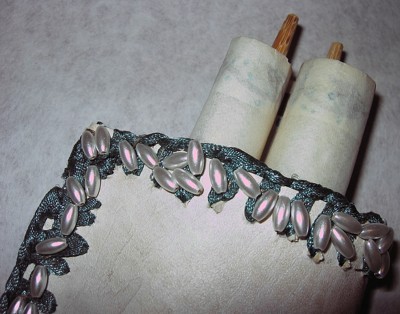 If you remembered to turn down about 1/2 inch at the top, it'll look neater, but if you didn't just make sure to handle it gently.
You may use any other type of decorations you like on your case. It'll look something like a case for eye-glasses when it's done.
Making the Scroll Card
Cut the two chopsticks so that they end up being about an inch longer than the envelope case. You want the sticks to stick up a little above the case.
Now, cut the onion-skin or tracing paper as long as you want it to be to write all your message on it.
Cut it about 3/4 inch narrower than the chop sticks and glue the chop sticks at either end of your message paper. Allow it all to dry.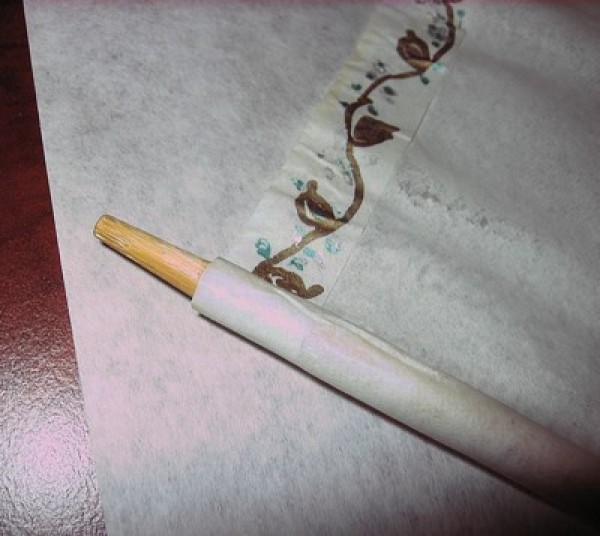 Write your message and add decorations (paint or ink) to the paper to make it as pretty as you like.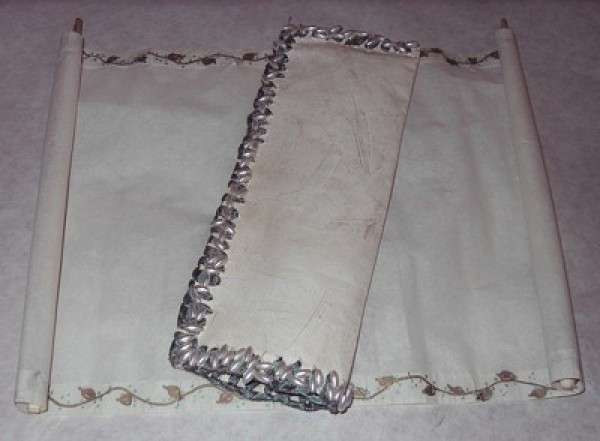 When everything is dry, roll the chop sticks toward the middle of the paper they're glued to. You will end up with a rolled scroll.
You can paint the ends of the chop sticks gold if you like. Be sure to write, "I Love You" at the end of your message. :-)
Any questions, just ask, and I'll do my best to help you.
By Julia from Boca Raton, FL
Comments
Read More

Comments