A quick and very easy to make eyeglasses/sunglasses holder. Make several: one for the car, one to keep by your favorite chair and one for your hobby room! These also make cute gifts for Christmas, birthdays or any special occasion!
Approximate Time: 10 minutes by machine. A few minutes longer if sewing by hand!
Supplies:
pot holder
needle
scissors
thread
sewing machine (optional)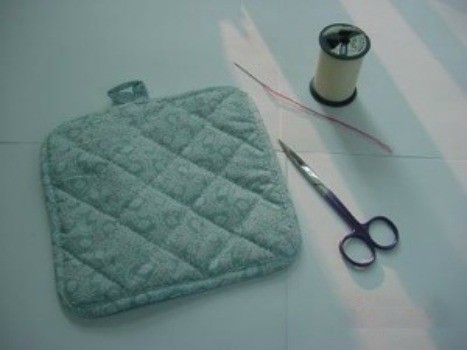 Instructions:
Fold the pot holder in half (fold one side over to meet the edges of the other side). The loop should be on top.
Hand or machine stitch beginning at the top edge of the long side and continue stitching down the side and across the bottom edge. (Reinforce the stitching at the beginning and end points with a backstitch or two.)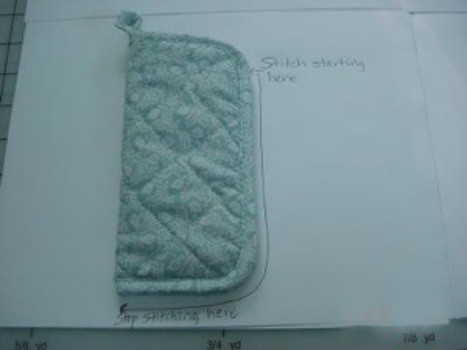 Insert your eyeglasses or sunglasses and ENJOY!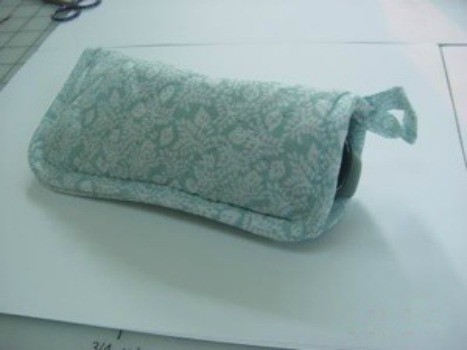 The loop can be used to hang the eyeglass cozy on a hook or possibly on the door or window handle in your car. The cozy helps you keep up with your glasses while protecting them from scratches! These holder are especially handy if you have several pairs of eyeglasses, sunglasses or readers.
By Pam from McMinnville, TN
Comments
August 31, 2009
0

found this helpful
That is a great idea! I'll never be able to look at a pot holder the same way again like I used to though ;-) LOL!
August 31, 2009
0

found this helpful
This is fantastic! Also fantastic timing too! My husband has been wanting me to make something for his truck that he can put his glasses in. But he wants it to stick to the windshield. I'm going to take your pattern here, and sew some suction cups onto the back of it. You've saved me a lot of time here! Thanks!
September 2, 2009
0

found this helpful
Extremely clever. I'm going to share this with friends, as we all have trouble with our glasses.
September 8, 2009
0

found this helpful
I made the one for my husband and he loves it. Now I'm thinking of making one for myself and hanging it on the side of my nightstand.
I'm forever dropping my glasses on the floor when I take them off at night. This way I could just drop them in the case!