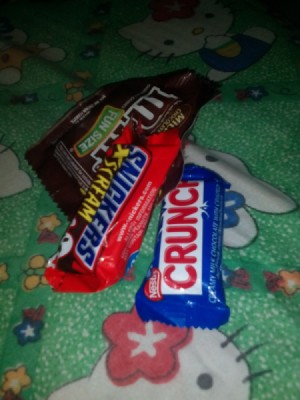 Here are tiny packs of chocolate my cousin sent all the way from Pennsylvania. Those are the kinds of chocolates that most Filipinos love to have on their so called "balikbayan package" (box full of imported goods). Last night, I received mine. The sight of the chocolate made me go back to seven years ago when hubby and I were young lovers.
I never thought or expected in my whole life that he could become my husband. I was never attracted to him in the first place and he was the same. We are very much different in so so many ways. Then in a short period of time of knowing each other as friends, we never realized we would fall in love despite the differences from physical appearance to religion.
Going back to seven years ago, when we started as friends ending up to boyfriend-girlfriend, I remembered we would never go out on an expensive date and never have I asked him to take me out. Remembering from the chocolates I have just received, my boyfriend before never forgot to give me a handful of imported chocolates. I was overwhelmed as those are pretty expensive, most young girls love being offered expensive gifts, although I am not one of those. As I started enjoying my goodies, he would confess that he got those from a balikbayan box and then later on as I checked the wrappers names are written. Those chocolates belong to someone else! Lol! Pretty funny but hubby explains to me that he asked for his cousin's share so that he could give it to me. Only those cousins who don't like to eat chocolates.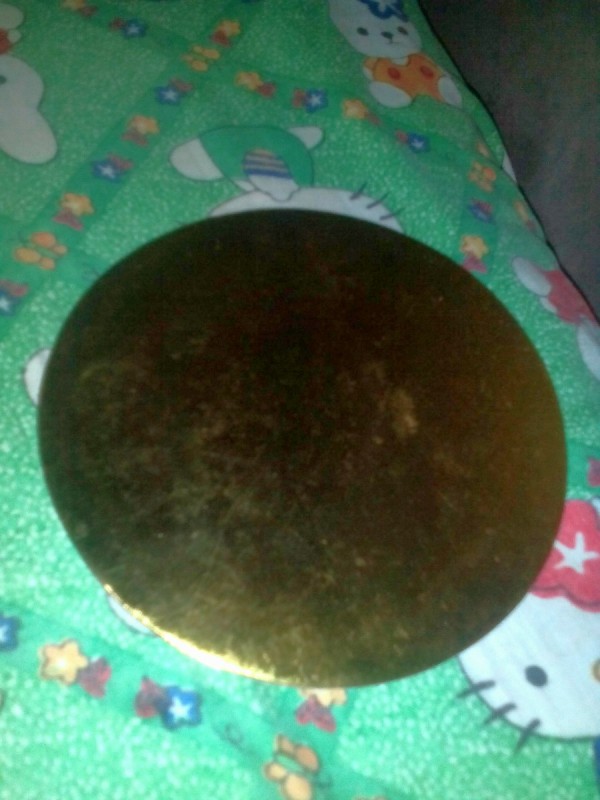 Here is a mini cake board which hubby got from his cousin's debut. His aunt baked a mini cake and he asked for it. He said he's going to bring it to my house for us to share and celebrate our monthsary. The date was written at the back of the board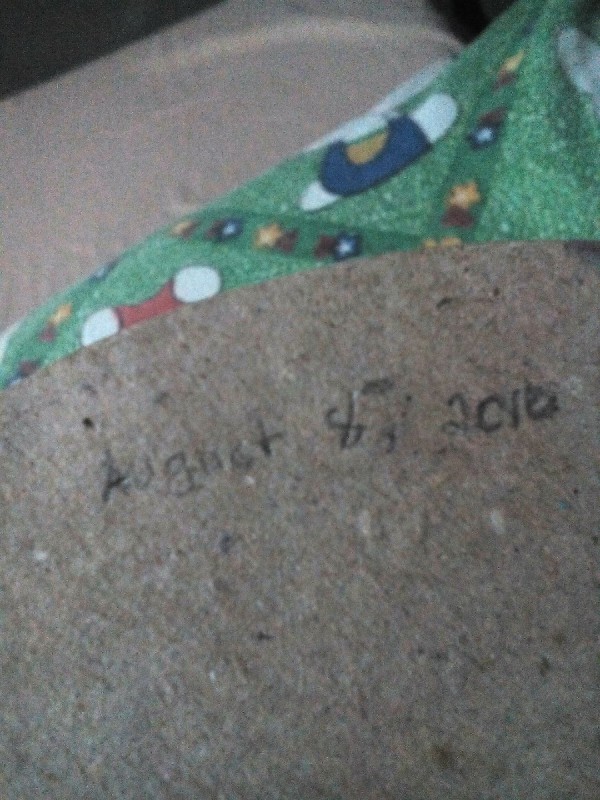 Hubby was still a student and I was an office clerk at that time, so I really never asked anything. He would surprise me with his own efforts to be able to bring something that could make me happy. We have never watched the cinema together, but wait! He's got a laptop and the latest movie downloads so he goes to my house and we spend the night doing a movie marathon with beer and chips. We're both happy with that simple moment we had.
As the sayings go, "It's the thought that counts" and "Action speaks louder than words". We have never been too vocal with our feelings for each other, but we both know that we have showed our love in a very simple manner, in which I am also very much thankful because he never spoiled me with expensive gifts.
We didn't have a ride back then so we walked our way to where the party was as part of our bonding and exercise. No matter how far it was and how long it would take us to get to our destination, as long as we both have each other. We're both happy and contented and so we ended up getting married.
That's the simplest form of love I could share to you this valentine, I hope you enjoyed my story.