We have a lot of mosquitoes around our house and I've tried everything I can think of to repel them, from store bought stuff to homemade remedies. Nothing seems to work. Has anyone used something either natural or store bought that has proven to work for you in repelling mosquitoes? Also, does hanging any kind of plant like catnip, lemon grass, etc. around the deck area keep them away? If so, what are the best plants to use? Any help would be great full.
By Linda Delcamp from Brighton, MI
Answers
June 20, 2013
0

found this helpful
The citronella plant (also known as the mosquito plant) does seem to be effective in repelling 'skeeters. In combination with citronella candles and torches, the ones I planted and hung kept our veranda and BBQ areas 'skeeter free when I lived in the US Deep South (AL, FL, GA) for 20+ years.
Because of our climate in AL and FL I was able to plant most of my transplants directly into the ground. I also hung full baskets at head height next to entries to porch and house to keep the little beggars out and off at both their favoured 'buzzing' levels (near calves and around the face).
The foliage is pretty and brushing against the plant releases the citronella fragrance mosquitoes can't stand. Worked a treat, we were able to soak up lots of heat and sunshine to bring back to the UK in 2010 without going being bitten to shreds:) The following link has a lot of really good information in both the main article and in the numerous comments:
http://bonniepl mosquito-plants/
I also applied liberal and repeated amounts of original Skin-So-Soft bath oil (Avon Cosmetics) to all exposed skin, especially if we were away from the plant protected area of our home. That also worked well. Seemed to repel ticks too, from people and pets.
Answer

this Question

...
Has anyone had any experience with a mosquito control product called: Thermacell? One of the ingredients is chrysanthemums. It also has other chemical ingredients, but has no Deet in it.
It comes in a clip on device that you clip on your clothes and sells for about $10-$15. It also comes in a "patio" version for $40-$50. This product that has a pest control reach of about 15 feet.
I just heard of this product today when I called the city of Houston trying to get them to fog our neighborhood, no luck, let's not go there. But the lady I spoke with said her hobby is astronomy and their group goes out in the country to look at stars and has had very good luck wearing this device and not getting bitten. She said it's for sale at Academy Sports store and she thinks it's available at Home Depot, too.
That's all I know about it. I'd love to hear if you've tried it, heard of it, your opinion, etc.
Thank you!
By metroplex from Houston, TX
Answers
July 16, 2010
0

found this helpful
I have used this product , and it is very good. It is the same idea as the Off Lamp. I don't even notice the smell, but some people find it offensive. However, it does work. I use the one that is portable, but not clip on.
The Thermo cell uses butane to heat a pad that is soaked with the "product" that repels &/or kills the mosquitoes. I don't see dead bugs laying around, but it seems to keep them away. Since you do not put it on your skin, it is less bothersome than Deet.
July 18, 2010
0

found this helpful
I've thought abut getting one, but it worries me that this stuff is continuously floating around in the air, for me to breathe int my lungs & get all over my skin-how safe is that?
July 20, 2010
0

found this helpful
UPDATE:
I've been reviewing pricing and saw Home Depot.com has two kind of the lanterns; small, simple 5 1/2" high for $9.99, and a slightly larger one that really looks like a decorative lantern around 11" high at $19.99. They sell them in their stores too.
The version where you wear it is around $9.99 and you can get a holster for about $9.99 to wear it like a belt.
The refills range from one butane tube and 3 mats (these have the repellent on them) for $5.99. Then there is a 'value set; this 'set' comes with 4 butane tubes and 12 mats (I believe) for $19.99.
They also sell a box of just the butane tubes at 2 ea. for $5.99. In case you run out of butane but have left over mats.
I've been reading up on it and a lot of hunters, campers, etc. give it 100% rating as terrific.
Don't know about the dangers of the smell, but I think it must be, hopefully, better than wearing Deet.
Thanks for your feedback, I do appreciate it.
I feel very likely I'll buy the 11" Lantern, it and the one you wear cover a 15' x 15' area.
I'll let you know if I get bit or not!
July 25, 2010
0

found this helpful
UPDATE:
I bought the Thermacell model that you can carry with you (if you buy the holster), or it can be set on a flat surface, not carpeting, etc., but concrete, etc. It had very easy to follow directions, and was very easy assemble. By assemble, I mean screw in the butane tube, slide in the insect mat, turn it on. Then there's a button you press 4-6 times to light the butane and there's a light at the top of the unit so you know it's on. Then you're supposed to put the unit in the area 10-30 mins. ahead of time-I didn't know that. They suggest places like yard, porches, where there's 'minimal air movement', etc., but never in enclosed areas.
So I used it last night, a little nervous going outside with no bug spray on, and it worked. It worked again this morning too. No mosquitoes bit me or even flew around me. The mats are blue and turn white when it's time to change them. Each mat is supposed to last 4 hours. I think it might be less than that because it seemed that the mat started to get white in less than 4 hours, but maybe I lost track of time. I'm going to time it next time I replace the mat.
The butane cartridges are supposed to last 12 hours. The mat goes under a grill on the top front of the unit and there's a warning that the grill gets hot. It does. I don't know how you might not get burned if you wore it in a holster, but it must work because they sell the holsters for it. Hunters gave it 5 stars and they can wear the unit while they hunt. I noticed no smell, but it did smoke a little, which they tell you about ahead of time.
The mat ingredients are:
Active ingredients: d-cis/trans allethrin 21.97%
Other ingredients: 78.03%
They don't list, at least I couldn't find it, what the 'other' ingredients are.
I will email them and ask: ww.mosquitorepellent.com
Another update: so after I typed this update on thriftyfun.com I looked up that active ingredient, not very bright of me as it turns out. There were other sites and more info about it on the site: on www.pesticideinfo.org-
Toxicity Information for D-Allethrin
Note: Information for many chemicals is incomplete and may not be fully representative of effects on humans. Why?
Summary Toxicity Information
PAN Bad Actor
Chemical 1 Acute
Toxicity 2 Carcinogen Cholinesterase
Inhibitor Ground
Water Contaminant Developmental or
Reproductive Toxin Endocrine
Disruptor
Not Listed Moderate No Suspected
Indicates high toxicity in the given toxicological category. Indicates no available weight-of-the-evidence summary assessment. For additional information on toxicity from scientific journals or registration documents, see the "Additional Resources for Toxicity " section of the chemical detail page.
1. PAN Bad Actors are chemicals that are one or more of the following: highly acutely toxic, cholinesterase inhibitor, known/probable carcinogen, known groundwater pollutant or known reproductive or developmental toxicant. NOTE! Because there are no authoritative lists of Endocrine Disrupting (ED) chemicals, EDs are not yet considered PAN Bad Actor chemicals.
2. The acute toxicity reported on this page is of the pure chemical ingredient only and may not reflect the acute toxicity of individual pesticide products. To view acute toxicity of individual products, click on 'View Products' link in the 'Chemical Identification' section above.
Kind of wishing I would have looked up the active ingredient before I bought this. The City of Houston, TX USA, told me the repellent was extracted from chrysanthemums flowers (sp?), not so much. There is much more info on the box. I suggest you read it fully and carefully. I kind of grazed through it and didn't fully read it until I got home, never a good idea.
I may still return it or alternate it between Deet, or spend less time outside. Wish really badly that I could find a non toxic mosquito remedy and I have tried every single suggestion on this site, every recipe. Honestly, every one and either they didn't work or they only worked for a day (a fluke I think). Am still looking for natural variety.
Again, thanks for your feedback. I hope more people will respond!
Answer

this Question

...
This is a product I read about on facebook from someone who has lots of chickens and mosquitos. Have any of you ever tried this? Garlic sounds like a good idea. It is for fleas and ticks, etc. also.
Here is the link and name of the product:
http://www.mosquitobarrier.com/
Thanks for any feedback either way.
Blessings.
By Robyn Fed from Tri-Cities, TN
Answers
June 4, 2015
0

found this helpful
Put listerine in a spray bottle, pure , or with a bit of water, spray where you are sitting, or around your tent.
Once you see them coming back, spray again, it is natural and not dangerous to your health. It works for me.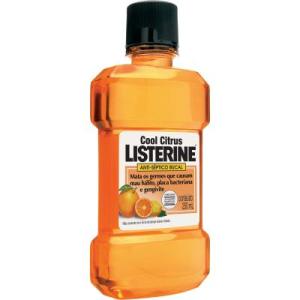 Answer

this Question

...