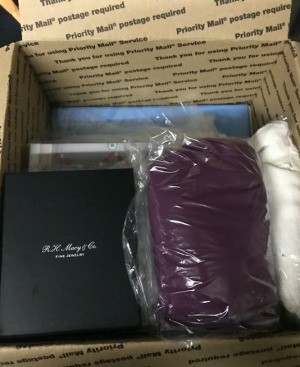 I am helping a friend move. She went out and bought moving boxes, bubble wrap and tissue paper (which adds up money quite quickly!)
In my garage, I already have boxes that I save from online orders so I was able to help her save some money. Instead of the bubble wrap/tissue paper, I suggested she put her clothes as box fillers instead.
By using her clothes as box fillers instead of bubble wrap, she was able to get more things into each box!
*Of course, if you are handling glass - bubble wrap/tissue paper may be necessary. But for common items, this would be a great solution!
She ended up being able to return some moving supplies and saved money which helped toward the U-Haul expense instead.