When your remotes are too big for your remote holder, make it into a desk top business card holder.
You want them on your desk and need them by the phone/computer, but you never have them when you need them. This is a quick and simple solution. Just turn it around so the support ridges on the bottom are facing you. The cards will stay in and you can see each stack.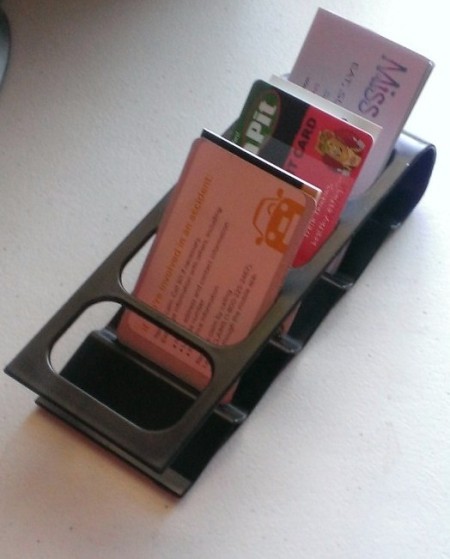 If you make each stack for doctors, friends, etc., it's easier to just grab "the stack" and find who you are looking for. You can even divide them alphabetically.
N-JOY!!