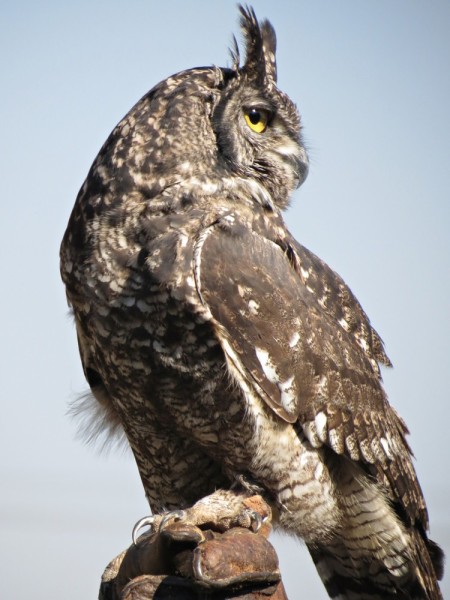 Photo Description
During the recent school holidays, we visited the SA National Birds of Prey Centre. The centre focuses on the rehabilitation of different types of birds of prey. They use falconry methods to train the birds, and to prepare them to re-enter nature. Unfortunately, only those that are 100% fit will survive in nature, so the centre also plays a big part in education and breeding.
During the visit, this Spotted Eagle Owl would fly from the one trainer to the other. What I found most amazing was the virtual silence with which an owl flies.
At the end, we also had the opportunity to pose for a photo with one of the birds of prey.
Photo Location
SA National Birds of Prey Centre, located at the Kopanong Conference Centre