Browse
Featured
Recent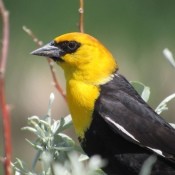 Yellow-headed BlackbirdThis is a male yellow-headed blackbird that I photographed last summer at a small pond on the prairie of ND. He was with a presumed nesting female and was in beautiful plumage.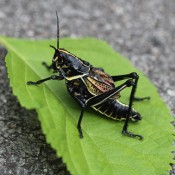 Horse Lubber GrasshopperAt first glance, this grasshopper has a horse shape which is probably why it is called a horse lubber grasshopper. The colors are more profound against the bright green leaf background.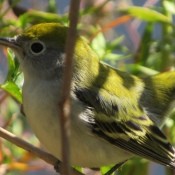 Chestnut-sided WarblerI captured this picture in September while I was birding at a local pond. This little bird was elusive, hopping from branch to branch, keeping an eye on me at all times. His beautiful green plumage confused as to what species he was but I soon discovered it was a juvenile Chestnut-sided warbler!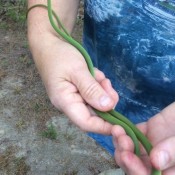 Rough Green SnakeAlthough the weather is hot, it is good to be able to get out in the early evening and go for a walk with our daughter. She is a nature lover and has been picking up snakes since she was a child. She knows which ones can be handled. As we were walking, suddenly she stopped and grabbed this green snake from the limb of a small pine tree.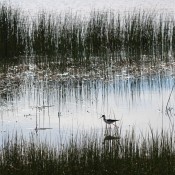 Bird in the Marsh (Idaho)My mother and I went on vacation to Bear Lake, Idaho. We decided to go to the Bear Lake Wildlife Refuge.We saw a variety of birds walking along the marsh. I took the picture of this bird because I thought it was neat to see the bird's reflection in the water.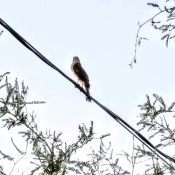 A Walk and a HawkI was out for an evening walk with my dog, when I heard tree branches move. I looked up and this male or female hawk looked at us for a while. In person, it looked bigger than the picture. :)


Questions
Published by ThriftyFun.
© 1997-2021 by Cumuli, Inc. All Rights Reserved.
https://www.thriftyfun.com/tf/Photos/Wildlife/index.html