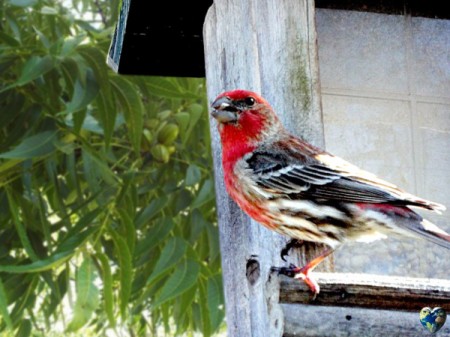 Photo Description
With his beak full, Mr. House Finch turns to say 'Thank you'. I'll accept the garbled message. It's just what I wanted to hear.
Bird seed, especially sunflower seed, can leave you with quite a mess to clean up. I saw bags of hulled sunflower seed at Walmart and was surprised at the price; not near as much as I expected. I bought a bag and put some in the feeders.
I was hoping the birds would like it, and sure enough, they do. It might turn out to be expensive, after all. They like it so much, I'm having trouble keeping the feeders filled.
What the heck. It's their mating season and they need lots of energy. It's worth the money to hear their song. It's not unlike the sweet song of the Avadavat avadavat (Strawberry finch) I use to have.