Wild Bird Photos
Solutions
Share on ThriftyFunThis guide contains the following solutions. Have something to add? Please share your solution!
January 7, 2014
0

found this helpful
This page contains woodpecker photos. These noisy garden visitors often make their presence known with their pecking on wood.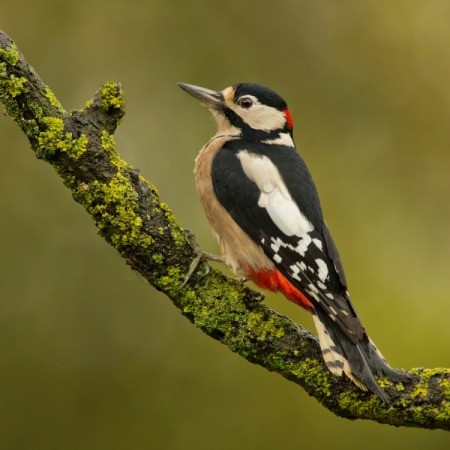 June 19, 2013
0

found this helpful
This guide contains blue jay information and photos. These north american native birds often appear in the yard and garden.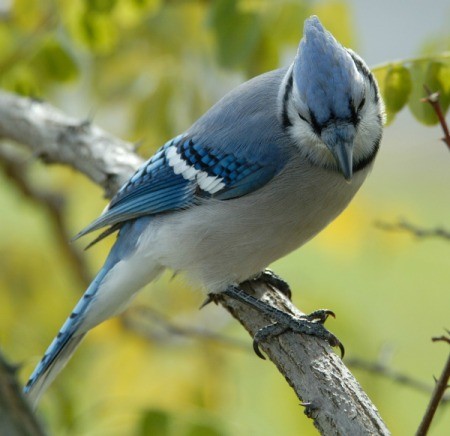 June 18, 2013
0

found this helpful
This is a guide about Cardinal information and photos. The Northern Cardinal or Redbird is a popular visitor at birdfeeders in the eastern United States. Their range also extends into southeastern Canada, and south into Mexico and Belize.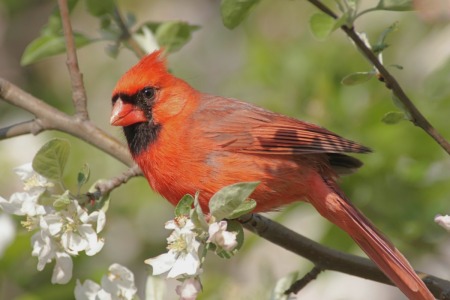 Photos
Share on ThriftyFunCheck out these photos. Click at right to share your own photo in this guide.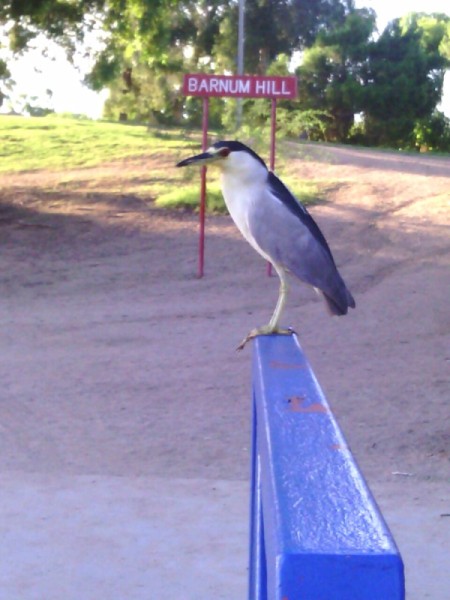 Photo Description
I went to the park in the early morning for a much needed walk. All of a sudden this big beautiful bird appeared and landed in front of me. It was awesome; it was so close. I stood there smiling and just admiring it. It looked right at me and didn't even get bothered at all by having its picture taken. Good morning to you too lovely birdie. ;)
Photo Location
Reid Park in Tucson, AZ
These snowy egrets and Canadian geese seemed to be having a conference, as they were in the same place an hour later when I drove back by. The geese were letting themselves be heard while swimming back and forth in front of the egrets.
We have a few geese that stay year round, but most only stop over for a rest for a couple of weeks. Each day we have a pair that come up to our dock and stay a while. When the water is low, the egrets strut their stuff along the waters edge eating most of the summer.
By Ann W.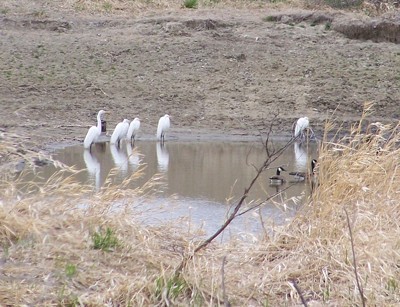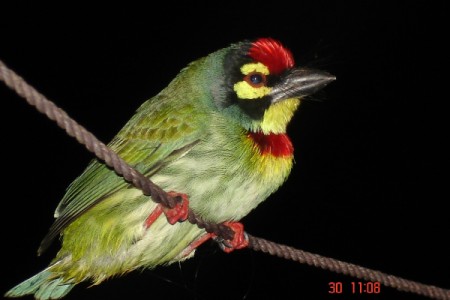 Your Pet's Age
7-8 months
Your Pet's Breed
Bird - Species Unknown
How and when did you get your pet?
I found him injured in my balcony and nursed him. Now he stays with us on most days. He flies out at times but generally returns to us.
What does your pet like to do for fun?
He plucks hair out of our scalp! Ouch.
Do you have anything else to share about your pet?
His shiny green and red is so striking that it reflects a lot of light!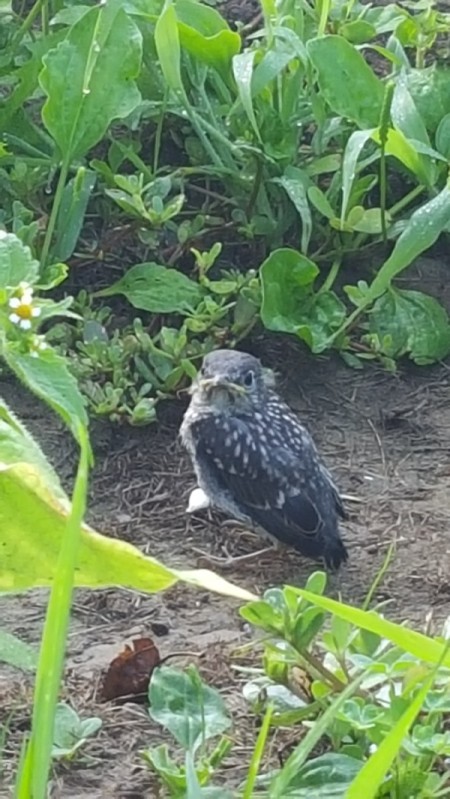 Photo Description
I noticed a baby bird that had just left the nest and was learning to fly. So cute!
Imagine a glass prism that breaks up light into all colors of the spectrum. Now imagine a glass prism that reflects light in only shades of blue. That is way a bluebird appears blue, but what about this little guy?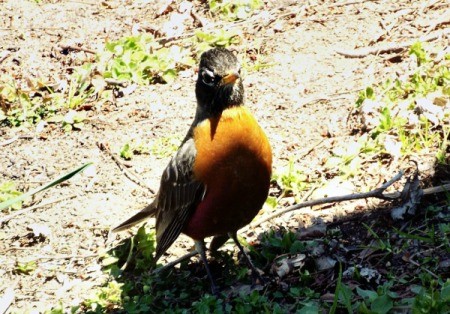 Read More...
I saw this bird sitting on my flower trellis and it was like he knew I was taking his photo and he posed for me.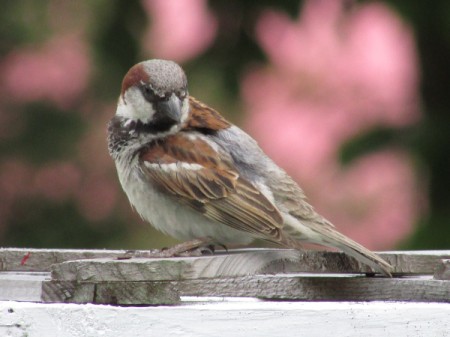 Late afternoon, and our feathered friends know it is feeding time. Such beautiful creatures, each one, even the common or greys. And how interesting to note which varieties appear with variations in food - bread, seed, and various fruit types.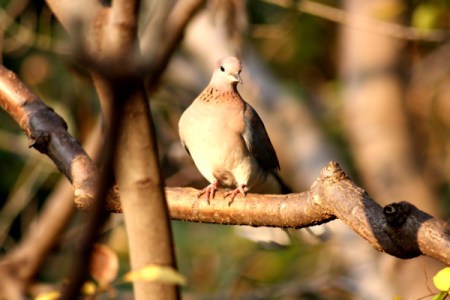 Read More...
This little darling sits atop what appears to be a light and greets each person who walks through the doors of the emergency room. All the nurses loved it! I hope they let this little one stay here, since she has been here the whole time I have been staying here in the hospital with my mom.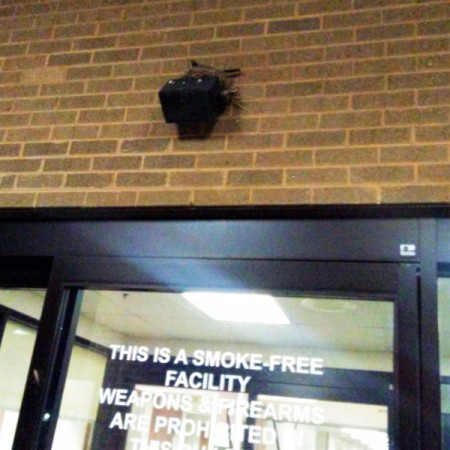 Related Content