Praying Mantis Information and Photos
Solutions
Share on ThriftyFunThis page contains the following solutions. Have something to add? Please share your solution!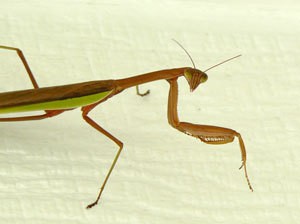 If you see any of these guys in your garden, do not shoo them away or kill them. These are called Praying Mantis and they will kill all of those pesky grasshoppers that eat up your veggies and leaves.

By Karen from Tinley Park, IL
Read More Comments
Photos
Share on ThriftyFunCheck out these photos. Click at right to share your own photo in this page.
I always thought that praying mantis were only green in color. So. I started doubting my sanity after taking the photo of this one on a large leaf bush just off of my patio. Well, I am sure many folk doubt my sanity anyway but it's bad when one doubts their own. LOL ;-)
Anyway, decided to look up Praying Mantis colors and sure enough; they are brown when they are in a dry environment. I live in a high desert area and it's been over two months since we've had more than a sprinkle of rain so this makes complete sense to me. Wish I could have captured a complete side view that shows the long narrow upper body but couldn't because there were other leaves to the left in the way of that angle.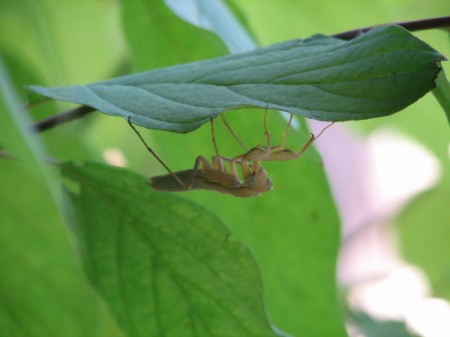 Read More Comments
My husband and I had just got home from our morning errands and were getting out of our car when I saw something big and yellow fly by. I've come to know that that means you probably just spotted a praying mantis.
My husband had given me the keys and asked me to get the door so he could get our laptops and I had agreed, until the bug, LOL! I hollered "Oh, no! I can't get the door!". When I realized I didn't have my camera on me (BAD CHELLE!) I thought I was going to cry, not literally, but you get the mood. Once my husband understood what was going on, he pointed at me and said "Don't move!" then jetted off.
He came back with my camera in hand, and I still had the praying mantis in my sights! Actually, he had landed on our Expedition's tire. I took some shots of him there, until he flew to my husband's apple tree. After taking shots there, he flew around in circles. I followed him to our wood chip pile, which he looked adorable in and blended in to almost too well!
Finally, he then flew to the base of one of our fence posts. I and my camera followed him all the way up the post, and he stood on the very top of it, just looking around, for at least two full minutes. After that, he flew into our grumpy-ex-Californian neighbor's field and that forced my adventure to a conclusion.
Bummer, but taking the shots were fun! Before, I'd only seen one praying mantis in my entire life, when I was in middle or high school. Now, this year, I've seen three! I feel so blessed! I've been asking God to provide neat photography opportunities, especially praying mantis bugs. I not only love them, but I find them very difficult to photograph and would like to improve my skills.
By Chelle152 from Coquille, OR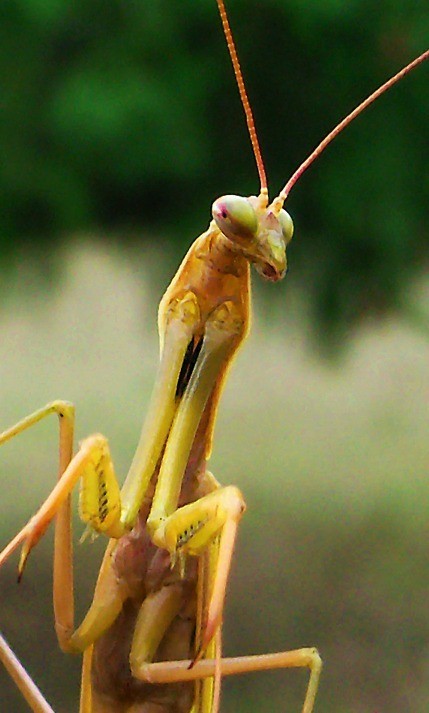 Read More Comments
While walking out the front door to go walk the dogs with my husband, I spotted a tiny little praying mantis sitting on the back of our neighbor's car.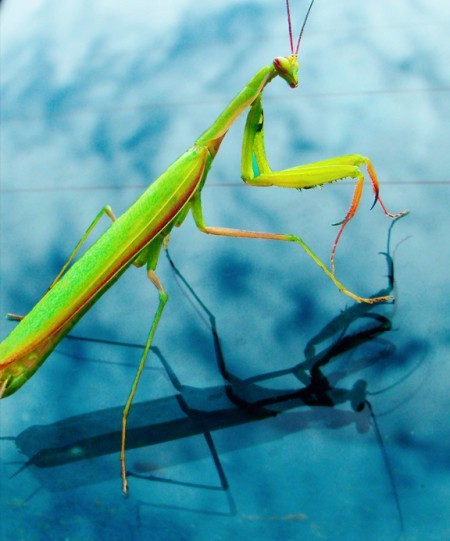 Read More...
I found this praying mantis in my driveway. Found an old jar and scooped him up to take to my grandkids. I knew my grandson would appreciate how cool they look!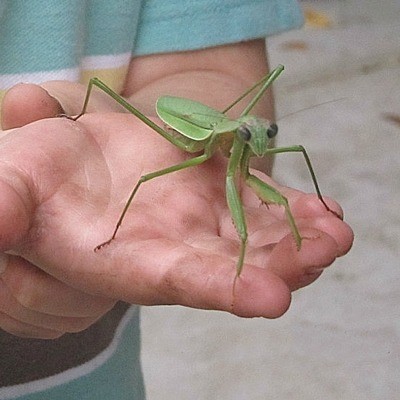 Read More...
I started out of the front door the other day only to stop dead in my tracks seeing this walking stick sunning on the glass. I rerouted my steps to grab the camera and finished my coffee inside!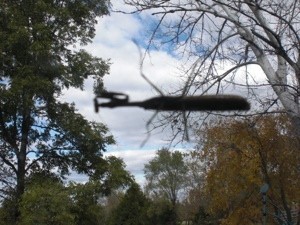 Read More...
I found this mantis crawling around in some lavender at my mother's house in Leavenworth, WA.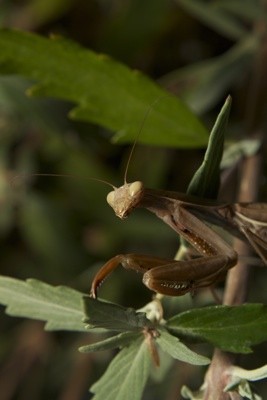 Read More...
Yesterday while inspecting my clematis, I came across an amazing scene, in miniature, of nature at her most wild. At the top left of the photo you'll notice a baby praying mantis.
He is intently interested in what you'll notice at the bottom right of the photo, a jumping spider making a meal of a caterpillar.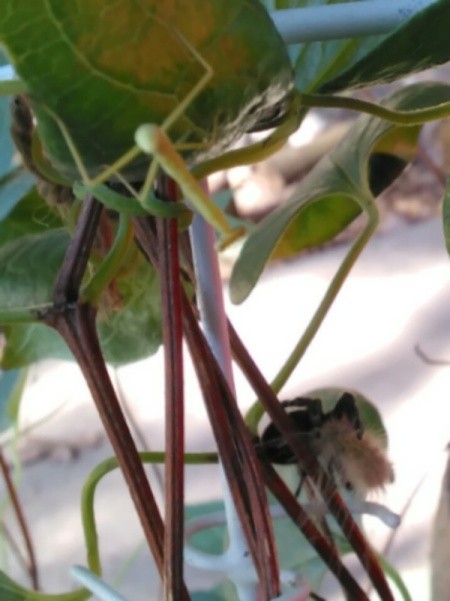 Read More...
At a recent football game for my son, we got to enjoy the presence of this fun little guy. After getting some fun pictures of him cheering on the teams, we moved him to a safer location. Capturing his shadow in the photo was the best part!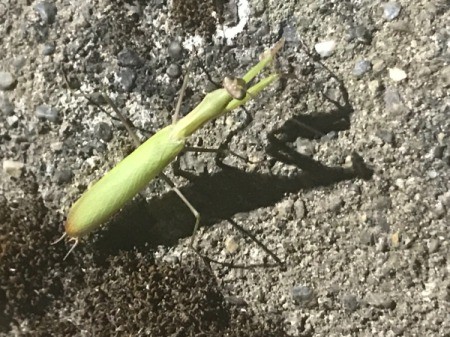 It is none other than the predatorial praying mantis. They only eat what they catch. They will gladly take a fly you have just swatted though.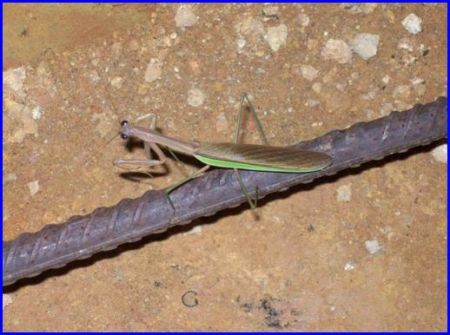 Read More...
Archives
ThriftyFun is one of the longest running frugal living communities on the Internet. These are archives of older discussions.
Preacher is an Eastern Mantis that is at least 8 months old. I told my brother I collected things with praying manti on them. He was asking around at different places trying to find something with a praying mantis. At a greenhouse he was told they didn't have anything but they had a live praying mantis. He found it on a plant at one end of the store and bought the plant with him on it. He gave it to me as a birthday gift.
By Suntydt from Tazewell, TN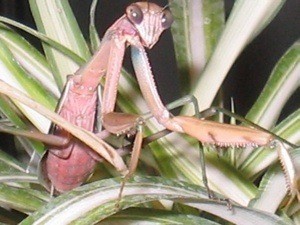 Answers:
Preacher (Eastern Mantis)
I think that's pretty cool. Alien looking thing isn't he? Everything needs love, good for you. Check out good old ebay and just type the word praying mantis, or mantis or even eastern mantis and I'm sure you'll come up with something. What do they eat? (01/10/2010)

By DEBY
Preacher (Eastern Mantis)
What a cool story and interesting pet! :-) (01/12/2010)

By Deeli
Preacher (Eastern Mantis)
These are so cool Last year in the bushes three town homes down there was a nest of them. They hatched and there were little babies everywhere. At one point we had a couple on our bushes too. One came on our windowsill and I was able to snap this picture. They really are neat looking creatures! Neat for you! (01/12/2010)

By Kim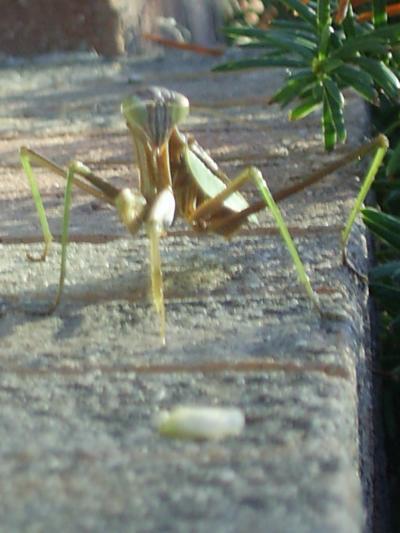 Advertisement
Published by ThriftyFun.
© 1997-2020 by Cumuli, Inc. All Rights Reserved.
https://www.thriftyfun.com/Praying-Mantis-Information-and-Photos.html