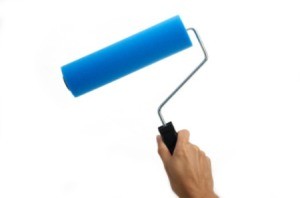 I'm moving into an apartment that will not allow me to paint any dark colors on the walls. The only color that will possibly look good is dark red. Would putting clear or white contact paper up on the walls, priming, and painting over that work? And how difficult is it to remove contact paper when it's time to move out?
By Caroline from MI
Answers

August 11, 2009
0

found this helpful
If you head for the nearest paint shop there is a product (easy prep) which is a clear solution that can be applied to the surface, which once dried will allow you to then paint over the contact.
However, if this is a wallpaper on the walls (spongy to press and looks a bit like tiles), I will be able to assist in giving you advice on the removal if need be.
Smiffy WA

August 12, 2009
0

found this helpful
You may just want to put up fabric for now. You can either glue it along the top and sides, or tack it. It's a lot cheaper to remove and won't cost you your deposit.
As a property manager, trust me that going against your contract is a bad reason to decorate.

August 12, 2009
0

found this helpful
Poor butProud is right except instead of glue use liquid starch to put up the material. When you're ready to move just remove the material. I've been doing this for years.

August 12, 2009
0

found this helpful
Caroline: Here is a very easy and inexpensive way to cover the wall.
You will need enough fabric for the area needing covered, LIQUID starch (not spray), a ruler, a rag or towel, sink or large bowl, and an iron. Measure the wall(s) you wish to cover. Select a fabric that you like ($1.00 a yard cotton is good enough if you find something you like at your Wal-Mart). Purchase a bottle of LIQUID starch. Brand does not matter. Nor does it matter if it is white or blue. I used two 1/2 gallon jugs and had some left over after doing a small bathroom. It depends on how much wall you need covered on the amount of liquid starch you will need.
Measure the area you want covered and cut the fabric about 2" larger in width and length. Iron the fabric to get all wrinkles out. Pour a bottle of the liquid starch in a large bowl or in the sink, dunk the fabric in the starch until it is completely soaked. Lift the fabric out of bowl or sink and let excess starch drip off, but do not wring the fabric out or you will have lots of wrinkles. Start at one corner of the wall you want to cover by placing the fabric on the wall. You will be able to move it around. Get it all lined up with the 2" extra overlapping the corner or ceiling, or straight edge of the area you are covering. Use a plastic ruler to smooth out the fabric as you are putting it up and the rag/towel to catch the drips. You will see some air bubbles underneath and the ruler helps get rid of them and also makes the fabric stick to the wall just like wallpaper.
Once you have your "fabric wallpaper" up, let it dry for a day or two and then with a straight edge razor blade you can cut the 2" extra fabric off and have a nice straight edge. If you are using a "patterned fabric" it is very easy to line it up and match the "seams" for large walls. If it is a wall with a light switch you can even cover the switch plate with the "fabric wallpaper". When you get tired of the wall - peel up one corner, pull and the entire piece of fabric comes off. You can then wash the fabric and make yourself a new dress, skirt, place mats or whatever. The wall will clean up with a little soap and water and no elbow grease at all.
I did my children's bathroom in fish fabric and they love it. I have talked about replacing it and changing it but they are not ready for the change. The "fabric wallpaper" has been up 5 years now and I have never had a problem with it. Their bathroom does not have a fan and the steam from baths and showers has not pulled it away from the wall. A very dear friend purchased some white towels and the same fabric I used and appliqued fish on the towels. She also purchased some of the round colored "jewel" like stones at the craft store and used "Okay To Wash It" glue to attach the stones to look as if the fish were blowing bubbles. I have also used this same technique in my Laundry Room. I always get compliments when people come to my house and see it the first time, they are amazed when I tell them it is "cheap" fabric and liquid starch. Good Luck and I hope this helps you!

August 13, 2009
0

found this helpful
Contact paper is a bad idea! It is super sticky and will surely leave a glue residue on the wall and possibly even cause more serious damage to the wall. All the other posts are correct, you should try the fabric. But instead of dunking the whole thing in starch as suggested (sounds very messy) you can use a paint tray and roller to apply the starch to the wall.
These can be purchased cheaply since they won't be used for paint. Good luck with your project :)

(Guest)
Gold Post Medal for All Time! 846 Posts
August 13, 2009
0

found this helpful
Oh my goodness, no! Definitely fabric, and you can take it with you when you move for other projects should you decide not to use as a wall decoration again.

Linda L.
Bronze Tip Medal for All Time! 64 Tips
August 15, 2009
0

found this helpful
Contact paper is a pain to remove. There are textured, strippable wallpapers you can get that are meant to be painted over.

September 25, 2020
0

found this helpful
What is the name of the product or maker of it?
July 5, 2021
0

found this helpful
Ive heard of using starch to put material on the wall and then peels off easy if you want to change.
Answer

this Question
Is there a product than can be on the old Contact paper which will then allow me to paint over it?
By Margot L from Philadelphia, PA

Answers
March 18, 2012
0

found this helpful
Not sure where the contact paper is or what shape it's in, but try Annie Sloan Chalk Paint. Google it to learn more. It covers almost anything without priming and sticks.
Gorgeous colors too. Otherwise, a good primer such as Zinnser (sp) should do the trick. Hope this helps.
Answer

this Question