August 7, 2012
0

found this helpful
So sorry but there is no such thing available. You'll need to either paint the design on the paneling (you can free hand or use templates) or cover the paneling with floral design vinyl or wallpaper.

August 7, 2012
0

found this helpful
I woud try Menards, Lowes, and floor to Ceiling stores or try gooling it.

August 7, 2012
0

found this helpful
I found several places that carry it. The first is
www.shopping.com/.../products~NS-1~linkin_id-8011124~cid...
and the next is just to google "wallpaper paneling" and you get
dozens more. Most don't pertain to what you are looking for, but some do.
Hope that helps. Sometimes you gotta ignore the naysayers and just keep looking.
PBP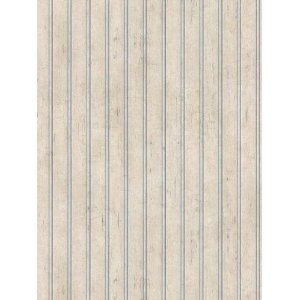 September 22, 2019
0

found this helpful
How do i get this look on my paneling?

August 7, 2012
0

found this helpful
Poor But Proud, am sure you're referring to me as the naysayer ;-) No need to be rude and perhaps you should re-read my post. I reiterate, there is no such thing as floral paneling except for vinyl or wallpaper.
Most people mean the wood type panels when they speak of paneling. Thank you for sending Debbie to a page for 'wallpaper' - LOL ;-)

August 8, 2012
0

found this helpful
I know there is such a thing because we used to have it in the 90's at my house. It was a thin paneling that seemed to be pre-wallpapered-this one had a light floral pattern and it was textured. Someone told me it was called mar-lite (brand name) but no one seems to carry it (I,too have been looking for it). I think you have to go on a website and order it. Some people have told me you can get wainscoting (sure I spelled that wrong) in very long sheets and that it is similar. Please post if you find it. I will re-answer on your post if I find it and maybe we will both get the walls we deserve - good luck!

August 8, 2012
0

found this helpful
Crazy Amy, Here is the main link for Marlite:
marlite.com/
On the upper left side you'll see a 'product finder' button.
Marlite "DOES NOT have floral paneling" and for designs they refer you to an assortment of major fabric companies to choose a design to glue onto the paneling.
Here's one example of finishes that Marlite does offer:
marlite.com/marlite-finish-primary-spaces.aspx
Again, sorry there is no paneling available in a floral design; the paneling itself will need to be covered with another source of choice :-(