Ariela
Bronze Feedback Medal for All Time! 107 Feedbacks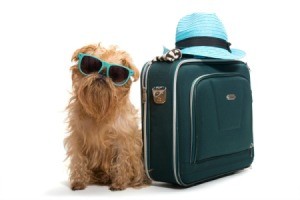 I don't know how to start this without sounding rude or uncaring. Let me say first that I like dogs, our dog passed away just under a year ago. She was 12, a house dog.
Anyway, every time our neighbor lady stops over she assumes it's OK to just come in with her dog and to let him off his leash to run about and jump on the furniture and in my lap. I know she loves her doggie and he's all she has to keep her company. I'm happy for her on that account. But isn't it rude to take this all for granted at someone else's house? If I ever took my dog in it was after being invited or at least asking permission.
Her dog also sheds a bit, this offends me. How does she know we don't have allergies? Which we do, any advice?
P.S. She's a nice lady, I mean no offense to her!
Ariela from FL
Answers

March 11, 2006
0

found this helpful
Best Answer
Ariela,
I agree, it's your home, you make the rules, there's no need for apologies! Some people don't even realize they are forgetting their manners - they love their animals and figure everyone else must too! If you tell her in a nice way that you have allergies and could she leave her dog home when she visits, that should solve the problem.
It might be awkward at first but it really sounds like the situation is bothering you, so you must do something about it asap!
By Claludia-MD (Guest Post)
March 13, 2006
0

found this helpful
Best Answer
I am a real dog lover, but I never assume that other people love my dogs aand want them around. I would never bring them to someone else's house unless they specifically asked me to. Unfortunately, the folks who tend to take such liberties tend to also be the folks who won't take subtle hints - they're just clueless/thoughtless about other people's needs. Just tell her, I love seeing you, but I would appreciate it if you left your dog at home. If you need an excuse, you could also say that it reminded you too much about the loss of your dog.
By Joe (Guest Post)
March 10, 2006
0

found this helpful
I think you are in luck. You have a pretty easy way to break it to her that she shouldn't bring her dog over. Just tell her that you, your husband, or both of you, are having a tough time with allergies and you would appreciate if she could try not bringing her dog over for a while to see if they clear up.
She probably will understand.
By Patsy (Guest Post)
March 10, 2006
0

found this helpful
I agree with Joe. If you don't want to just blurt it out, ask her over for lunch & ask if she'd mind leaving the dog home...tell her during the visit. Allergies should not be tampered with. Many people have died from allergic reactions & because you have a mild attack today, doesn't mean you won't have a major attack tomorrow, when your body decides it cannot handle any more. My friend's sister died this way. Good luck!
Patsy
Read More

Answers