Monte is 7 years old. He is a PBGV, This stands for Petite Bassett Griffon Vendeen. These dogs are bred in France for hunting rabbits.
Our older dog Hershey was missing our old 19 year old dog Beau, who had recently passed. Hershey grew up with Beau, nursing him when he became ill, going to bed with him, licking him all over. Hershey started living under the bed, until on a walk one day, he saw Monte, ran to him and started nudging him all over, and the owners were looking for a home for this dog, so Hershey picked Monte!
Monte was tied to a porch all of the time with his past family, so he started chewing rocks to pass time. So now he must always have a ball either in his mouth or close by. He loves to sleep with us, wrestle and will play ball until you quit. He is one of the sweetest dogs we've known.
Monte doesn't roll over or jump, but he loves to sit up on his back legs! He also likes attention, so he lets me put shirts on him, because everyone looks at him when he's dressed. So we have fun taking pictures of him standing and showing off his little shirts. So much fun!
By Jen Rivet from Seattle WA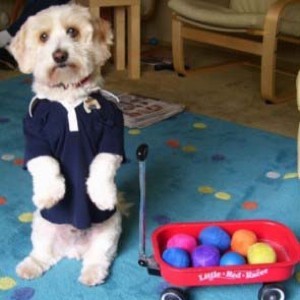 Read More

Comments

Monte and Hershey are 5 years and 12 years, respectively. Monte is a PBGV (Petit Basset Griffon Vendeen) and Hershey is a Doodle. The small one on the right, Hershey, was lonely after Beau, our old dog passed. One day he saw Monte and rushed to his side, snuggling him all over. We were asked if we wanted a dog, and we did, so Hershey chose Monte for us.
Monte chases a ball all day long, and Hershey is our guard dog, making sure everyone is OK and safe. They give us more happiness and fun than we ever imagined. Our children are grown, and these guys are our family now.
By Jennifer from Kent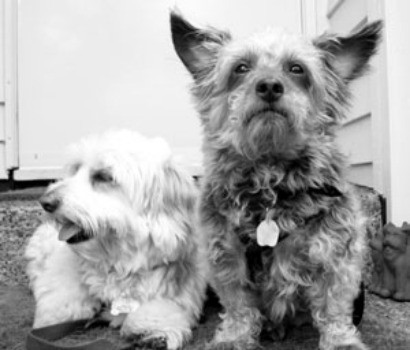 Read More

Comments