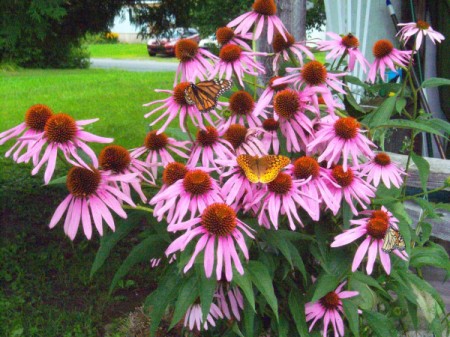 Photo Description
After reading how important planting native plants are to the health of bees, butterflies, birds, native animals and the environment, I am adding more native plants to my little "Mom's Memorial Garden".
So I was delighted to see 3 butterflies and a bee on my echinacea (purple coneflower) plant when I stepped out of my house today! Can you spot them?
I love butterflies and this was a real treat to see, so I thought I'd share this happy photo!
I hope you consider planting more native plants in your gardens too!
Photo Location
Northeastern PA