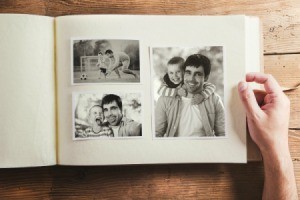 My mom has died. The funeral was last week. We want to do something for her birthday, she has six kids. Please suggest something to do for her birthday.
By Beverly from Houston, TX
Answers

April 20, 2015
0

found this helpful
I have two ideas. One is cheap, the other not so much but could be divided among the six of you.
The first is to find a family frame with a center photo for her and 6 around it for each child. Do this for each of your siblings. But here is the catch. Have each sibling choose the family photos they want to fill in for each sibling. That way, each frame has the best memories from each kid, and each would be different.
The other is to purchase one (with the ability to copy each page for cheap) a Fake Newspaper. Take the life events that mattered to your family, her birth, her marriage, each kid's birth, etc.
They can be found almost anywhere.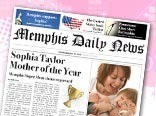 April 20, 2015
0

found this helpful
Our mother always wanted us to have 'girls' outings. 3 sisters and her... so now we do this as often (yearly) as we can. We always have our mother with us in spirit. So - suggesting you have a family gathering to honor and remember your mother!
Doesn't have to be a week long - just a day if all live nearby or a couple of nights somewhere she would have loved to visit! God Bless.
Answer

this Question

My Mom passed away 2 years ago and this year if she was alive she would have been 50 years old. I want to through a birthday party for her in remembrance of her. I've planned on inviting all of her friends and our family. I just need some help on the wording for the invitations.
Thanks a lot.
Answers

wordswork
Bronze Feedback Medal for All Time! 170 Feedbacks
June 24, 2016
1

found this helpful
What a lovely idea, Jamie.
How about "Celebrating a Life" as the heading? Followed by something like, "Let's get together to remember (your mom's name).
She would have turned 50 this (date). Bring your favourite photograph or anecdote."
Answer

this Question