I thought this was such a neat idea.You can use a bottle to fill with little gifts, or in place of loot bags, or baby shower novelties. You can use a small or a 2 litre, depending on what you're putting into the bottle. These can also be sent by mail.
Approximate Time: 15 minutes
Supplies:
bottle
card stock
scissors
packing tape
marker or pen
carpet knife
ribbon
Instructions: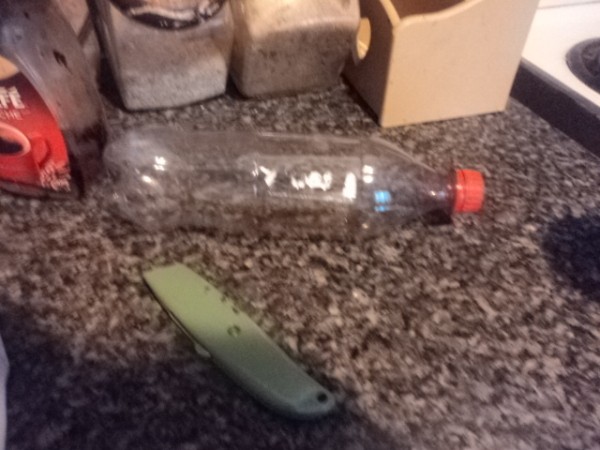 Peel the paper off your bottle,and wash and dry well. Then turn the bottle onto its side, and cut a flap or door into the side of your bottle.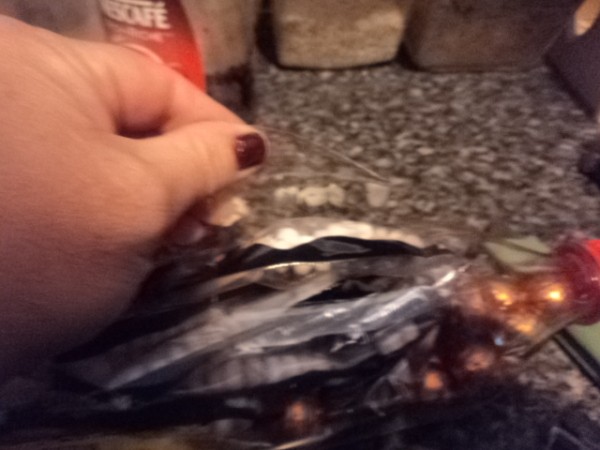 Put your treats or gifts into the hole you cut out. Add some coloured confetti or strips of tissue paper, if you want.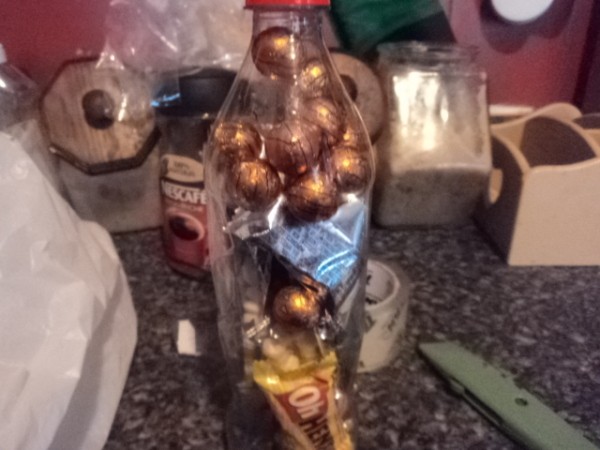 Using packing tape, secure the flap you cut. Cut a piece of card stock and tape it around the bottle. Write a message onto the card stock. Tie a ribbon onto the top of the bottle.

If your mailing it, secure the lid with packing tape. The skies the limit with what you can put into them.

By coville123 from Brockville, Ontario