This is the second time in a 3 week period my little Jack Russell terrier woke us up in the middle of the night chasing a possum. So is there a whole family in my house or what? This one was yelling and trying to bite my dog!
Trish
Answers:
Possums In My House
I'd recommend a Have-A-Heart trap. The traps are expensive, but they're good to have for possibly recurring pest problems. (We keep a smaller one for squirrels in the attic) You could bait it with peanut butter, then take the possum a few miles away and release him. Just make sure you keep your puppy secluded in another part of the house! Then you might want to call a pest control company that can address larger pests, and find where they're getting in so you can have it sealed off. (06/09/2007)

By Beth - MA
Possums In My House
Do you have an uncovered fireplace or a dog door that they are getting in through? I had raccoons in my attic before due to an opening between the eaves and the siding, the raccoons clawed an opening for themselves. The above mentioned traps are great but you have to find out how they are getting in. (06/11/2007)
By Sue
Possums In My House
We are also dealing with possums. Fortunately, ours were coming up on our back deck to eat the left over dog food that my Border Collie was not eating each night. Unfortunately, they did not make it off the deck because he has eliminated all that he has found. But I did make it a habit of removing all the left over food each evening that he was not eating and we have not had any problems since. Hope this helps. Those are some mean and nasty critters. (06/11/2007)
Possums In My House
They can get into your air vents and come out through the ones in your floor. Might call the AC people and have them check for holes in the vents. (06/17/2007)

By Sarah
Possums In My House
I've been doing a lot of research on possums lately since I just found a baby and I'm gonna raise it. From what I've learned, and observed with them in my yard, possums are not that aggressive. We had cats outside among possums and they all got along. Jack Russels are of course ratters, and although possums aren't rodents, the dog will probably attack them. It's a fight it will lose.
Possums aren't very destructive. I don't think you need to worry about your house. They move around a lot, and stay in dens. Also, they are loners, so I doubt there is a group of them, unless its a mother and her babies.
Keep your pet food in at night if you don't want them around, and there are lots of humane ways of keeping them away. There are some good tips on this page:
http://wdfw.wa.gov/wlm/living/opossums.htm
Please don't exterminate them- they are actually pretty cool, helpful animals. They eat lots of pests and keep neighborhoods cleaner. (07/16/2007)

By Shannon
Possums In My House
What we are using on Australian Possums!
We cut back tree branchs within 3 feet of house and each other so they can not climb up and jump across onto roof or follow tree highways! (our possums are wild acrobats!)
Inspecting and boarding up all entry points to house.
Bird netting around trees they like, it confuses them as they can not see it only feel it at night. Can be used around eves of Roof.
Try Camphor packets/balls. They hate it!
(moth repellent thrown into wall cavities and man holes)
Blood and bone may work for you too? Generally for the garden but maybe the roof?
Smoky tea spray around trees/plants/wooded areas
Get an Elliot trap!
I have heard the pee in a bucket and sprinkle around theory too. I know it works for trespassing cats as well (they think its a huge wild cat).
I live in Australia we have possums (Phalangeriformes) and you have Opossums (Didelphimorphia): not totally different looking but opossums do look a bit more "super rat" like. Where as ours look a bit more bear like and are indigenous. But they have some very similar behaviors .
We have trouble in our Australian gardens as they stripe ornamental/ fruit trees of leaves, until the tree literally dies. They enter our house to fossick for fruit, etc. if a window is left open. And they live permanently in our roofs, walls, and garages if given the chance. They are
highly territorial. They keep other possums away from the garden, but can house up to 20 on one block if enough homes for them such as in a house! We should make them tree boxes!

Although they don't seem to eat cats. They are a major pain for us, too. Unfortunately we may not harm or remove them further than 12 feet from property by law, as they are a native protected species!

If you do trap them in one of the previously mentioned garbage bin traps (which do work on you're type) or in "Elliot" traps here; then illegally, Australians take them at least 15-20 km away or closer if somewhere over a river because they can always find there way back somehow if you drop them in the nearest park. Also, for their sakes they have huge trouble finding new available home nest as they are so territorial.
We found out information from a local gardening shop that put us onto Blood and Bone (you add it to soil as a powder). It worked a treat, they hate the smell. Sprinkle everywhere they like to hang out! As an experiment I am now sewing it into fabric bags and planting them around garden. I have heard smoky flavored tea in a spray bottle works but I have not tried that yet. Post back if these work for Opossums as well. Good luck.

(The opossum is North America's only marsupial and is related to the Kangaroo and Koala from Australia! Opossums, Didelphimorphia: they are commonly also called "possums", though that term is more correctly applied to Australian fauna of the suborder Phalangeriformes) (02/03/2008)

By Sky Westwood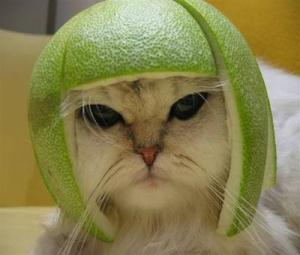 Possums In My House
We had one in our closet last week. It came in when the back door was open. My 6 lb. Chihuahua killed it. We had a Wiennie dog that would kill every one he found. Just make sure your dogs shots are up to date. (05/05/2009)

By mary1day