EllenB
Gold Post Medal for All Time! 858 Posts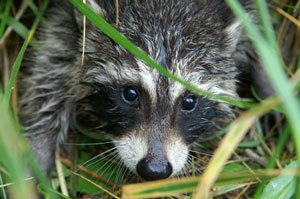 I have aggressive and destructive squirrels, raccoons and possums that are ruining the flower garden. I need to deter these garden pests this spring, summer and fall. The squirrels are the worst! Any Ideas?
ML Dubose from Chicago, IL
Answer:
ML,
Keeping small animals out of the vegetable garden is easy. Just erect a fence around the perimeter. Since no one wants to erect a 6 ft. high mesh fence around his or her flowerbeds, you're going to have to do a bit of experimenting to see what works best.
Raccoons and Possum
Deterring raccoons and possum (especially raccoons) is a bit trickier than keeping squirrels out because they are so good at getting in and out of places that seem to be secure. First of all, I would suggest laying some human or animal hair around your plants. You might contact a local barber or grooming salon for their excess trimmings. Any type of predatory scent (available at garden centers) should help temporarily, but expect to reapply them after it rains.
Both of these animals are quite skittish, so installing a motion detector or setting a radio in the garden at night may also work to scare them off. Above all, keep your garbage tightly sealed and bring any pet food and water dishes in at night.
Live trapping and relocation may also be viable options, but be sure to check with you local state conservation department about live trapping laws before attempting to do so.
Squirrels
You options are similar with squirrels-scare tactics or repellants. Bulbs can be covered with a wire mesh to keep squirrels and other rodents from digging them up. I feed my squirrels black sunflower seeds at a feeder located well away from my flowers. It's not always a popular response among gardeners, but I can tell you that I've never had a squirrel attack my flowerbeds.
Ellen
Comments
Read More

Comments