As summer turns to autumn, it's time to take stock of this year's growing season and start shifting our focus to prepping the garden for fall. Here is a to-do list of seasonal chores for the lawn and garden: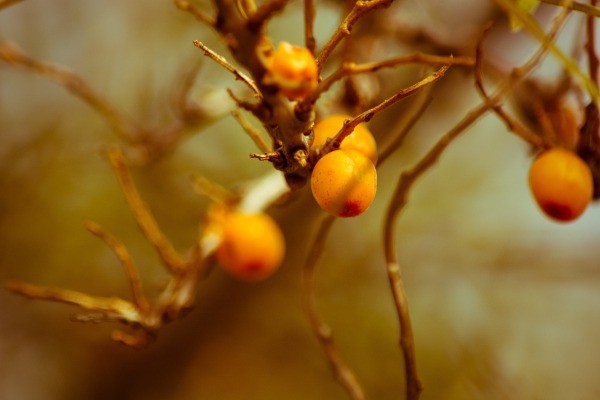 Keep Up With Watering
As temperatures begin to cool and grass growth starts to slow, it's easy to back off on watering the garden. Sending your plants, trees and shrubs into the winter season thoroughly hydrated, however, helps protect them over winter and will give them a good start to next year's growing season.
Clean Up & Compost
Compost fallen leaves and remove and compost annuals that have gone past season. Wait a few weeks to cut back perennials. Dried stalks give gardens visual interest and seeds may provide food for migrating birds. Remove dead foliage and leaf litter now to eliminate potential winter hiding spots for hibernating insects. Make sure to throw diseased plants in the trash, not the compost pile.
Aerate the Lawn
Plentiful rains make early fall a great time to aerate the lawn and over-seed any problem spots discovered during the summer. In the fall, grass plants focus their energy into root growth. If necessary, apply a slow release fertilizer now to increase the likelihood that nutrients will be used for root growth. Good strong roots are the best way to stimulate and support vigorous leaf growth in the spring.
Cultivate New Beds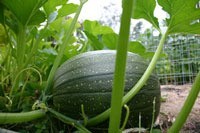 Sending your plants, trees and shrubs into the winter season thoroughly hydrated, however, helps protect them over winter and will give them a good start to next year's growing season.
Till up and prepare the soil for any new beds that you want ready next spring. Turning over the soil now exposes insect pupae and eggs to birds and will allow the freezing and thawing action of winter to break up the soil.
Send Out Soil Samples
Fall is a great time to amend your soil because amendments have all winter to break down and work their way into the soil. Testing labs are dramatically less busy in the fall so your test results are likely to be returned much faster-probably in time to add any recommended amendments before winter.
Save Seeds
Save the best of this year to plant next year. Collect seeds from the juiciest tomatoes, the showiest blooms and the sweetest sugar snap peas. Store dry seeds and pods in airtight containers in a cool, dark place.
Divide, Plant and Transplant
Divide and transplant overgrown perennials to fill in gaps throughout the garden. Plant mums and other fall blooms and prepare to dig up dahlias, cannas, gladioli and other non-hardy bulbs after the first frost. Sow cover crops now to improve soil fertility, prevent erosion, improve soil structure and provide ready-made compost for next spring.
Shop for Spring
Buy and plant spring-blooming bulbs while there is a good selection and take advantage of end of season sales for tools, seeds and planters.
Journal Changes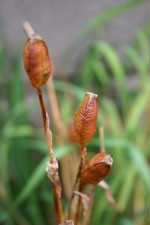 Collect seeds from the juiciest tomatoes, the showiest blooms and the sweetest sugar snap peas. Store dry seeds and pods in airtight containers in a cool, dark place.
If you don't have one, get yourself a garden journal and make notes about this year's plantings-what worked and what didn't work. Take pictures and write down any changes you want to make and thoughts you have about next year's garden.
Mark Your Roots
Mark your root crops with stakes now so you don't have to dig to find them once it snows. Cover them with mulch when the tops die back.
Extend the Season
The first frost doesn't need to signal the end of the season. Protect plants from frost with old sheets and blankets, cold frames, or row-cover tunnels. Frost is likely on clear, starry nights when the air is dry (no condensation on car windows) and the temperature is 45°F or colder by 10 P.M.
Organize the Tool Shed
Take time to make a list of all the tools and supplies you need to replace for next season and shop to take advantage of end of season sales. Clean up dirty tools with water and a wire brush and coat them with vegetable oil to prevent rust before putting them away for winter. When you're finished watering for the season, drain hoses, nozzles and sprinklers for storage. Bleed outdoor faucets to prevent damage from freezing winter temperatures. Disinfect pots and seed-starting flats with 1 part non-chlorine bleach to 9 parts water and put away any stakes, trellises and garden ornaments not being used over winter.
Comments
October 18, 2007
1

found this helpful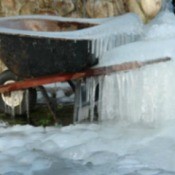 Tips to prepare your garden for the fall and winter from the ThriftyFun community. Post your ideas!
Bringing In The Harvest
Right now we are just concentrating on getting as much of the garden produce in the house as possible. Frost threatens tonight! The house is filled with boxes, enamel basins, and even pots and pans full of vegetables and fruit. It's hard to keep up with it and still work at my job. (I think it's fun to put up food in jars and share it with friends; not work). My husband feeds the corn stalks to the cows. By this time the pasture is pretty sparse, and they can really gobble them up. It's fun to watch them start at one end and just keep munching the sweet stalks until they get to the other end! They have already eaten the pea vines and bean vines.
Jim brought in the eggplants, and I commented that they hadn't had time to turn purple yet. He laughed at me and said they were a new variety he was trying, called "Green Apple." (blush) Most of our tomatoes are green, too, but they will turn color! I will can them as they ripen. We are eating so many raw vegetables right now, knowing that in winter they will become a costly luxury. Once the garden has been cleared out, Jim will spread manure and straw from our calf pens and then turn it under with the rototiller. After that, it's up to the weather and the season to fill it with snow and let the stinky stuff break down.
In spring, he will till it once again, and then carefully measure and mark the rows. The soil is full of humus after 24 years of tillage and enriching. I don't know how folks feed their gardens without cows. You can only turn so much compost. But then, not everyone raises a quarter acre of veggies plus fruit trees and berries. They probably have more sense than we have. :-)
By coreenhart
Composting Leaves And Other Seasonal Tips
In Texas, we still have a full month before our first frost is expected, perhaps even two. However, very soon the rainy season here begins and lasts about 6 weeks, then leaves will begin turning to all lovely shades, and most folks wait to rake until the last one falls off the trees.
I watch the street gutters carefully for lawn service men to blow all leaves from other yards my way, which mixes with dust and water making a wonderful addition for the compost! I get the last laugh, even though they don't necessarily do the blowing on purpose, it just works out that way because I'm on a corner of three other homes with lawn service and I must do my own, without leaf/grass blowing.
I trimmed crepe myrtle branch ends and dead twigs throughout the tree and reaped a last huge fall blossom time as they wind down to dormancy for winter. I've got a chance for one last application of coffee grounds to the two types of grass, which is dense and green again except where the grub worms are, which need milky spore to eliminate them that I cannot afford. Oh well, I'll deal with the damage next spring.
I pull what weeds I can after each rain when they perk way up as if begging to be pulled. I sweep sidewalks/patio, wishing I could bleach them, but money and water restrictions forbid it. (My standards are going lower with each passing year!) I need also to repair bent storm windows, cover exterior door frame cracks with found wood/and paint them.
I've cut and stacked dead limbs for firewood to add over stacks of junk mail to burn in the firepit. I've trimmed dead branches for healthy shrubs and trees, fertilized evergreens with coffee grounds.
I'm preparing the few large house plants for their first few visits inside at signs of temps below 55 degrees since most are tropicals.
I finished hunting down all pools of collected water to minimize mosquitos, collecting lots of plastic bottles and jugs for watering winter garden. I'm checking all bird houses/baths for repairs and cleaning.
I lost a few herbs to too much rain recently. I have new growth on rose branches. I'll wait until February to prune them. Need to remember to shape/trim all 20 boxwood shrubs back to 3' balls in the spring, not fall. I have wasp houses to clean out (tiny bird house designed).
I need to pot any remaining plants to give to friend for over-wintering in university greenhouses.
Trying to cut down all tree saplings each month, but not keeping up. I'm regretting not being able to take pictures of so many of our blooms this year, especially of many colors of crepes.
Need to divide five colors of two and three-tone irises, prune 8'x4' agave plant and it's offspring more into tree-shapes, if possible.
Cleaned fiberglass multitiered fountain out. Hoping to harvest more dandelions for the bunny and clover for us this fall. Soil appears to be "much" more healthy.
City mulch applied just in time before they ran out. I need to prune two wrist-sized broken branches on Bradford pear trees and spray with tree paint before the branches get sick. Buckling down all cabinet/closet doors.
Meantime, I'm getting my covered car top carriers ready, reviewing my seed plans, waiting for the Society garlic to go to seed, harvesting blooms/freezing, inquiring of readers about best cooking advice for hyacinth beans, cleaning up all non-garden items: tools, storage bins, lawn chairs covered, umbrella tightened down, dead stalks of veggies cut/composted, swim toys/pool/bikes, etc.
Best wishes for good holidays to come in which we can show our love and gratitude to other family members, neighbors and God for whatever He has given us and allowed us to use for a time.
By Lynda