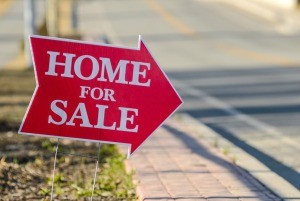 If you have a gain from the sale or exchange of your main home, you may be able to exclude from income all or part of the gain.
This exclusion, up to $250,000 for individuals and $500,000 for married taxpayers filing joint returns, is allowed each time that you sell your main home, but generally no more frequently than once every two years.
To qualify for this exclusion of gain, you must meet ownership and use tests.
Ownership Test: During the 5-year period ending on the date of the sale, you must have owned the home for at least 2 years.
Use Test: During the 5-year period ending on the date of the sale, you must have lived in the home as your main home at least 2 years.
If you and your spouse file a joint return for the year of the sale, you can exclude the gain if either of you qualify for the exclusion. But both of you would have to meet the use test to claim the $500,000 maximum amount.
If you do not meet the ownership and use tests, you may be allowed to exclude a reduced maximum amount of the gain realized on the sale of your home if you sold your home because of health reasons, a change in place of employment, or certain unforeseen circumstances. Unforeseen circumstances include, for example, divorce or legal separation, natural or man-made disasters resulting in a casualty to your home, or an involuntary conversion of your home.
If you can exclude all the gain from the sale of your home, you do not report the gain on your federal tax return. If you cannot exclude all the gain from the sale of your home, use Schedule D, Capital Gains and Losses, of the Form 1040 to report it.
For more details and information see IRS Publication 523, Selling your Home, available at IRS.gov or by calling 800-TAX-FORM (800-829-3676).
Source: irs.gov

We want to sell our home and build a smaller one. Our home is only three and a half years old. I need some staging tips before we put it on the market.
Thanks!
ktbelle_1 from Mooresville, NC
Answers

January 16, 2006
0

found this helpful
Best Answer
We have sold three homes in seven years of marriage. Staging a home for sale includes removing all clutter and unnecessary "knicknacks". Take down most of your personal photo frames, etc. Don't leave anything up (or out) that reflects your family. Your home doesn't need to be cold and sterile just make it so that potential buyers could "see" themselves living there. If needed, store some furniture or sell. Make the rooms look bigger by getting rid of some of the furniture if it makes the room crowded. Any time a showing is scheduled...clean , clean and clean some more. Have everything including sinks, faucets, floors, etc sparkling! I have used Orange glo on just about everything to make them shine! Clean out closets an cupboards and make them appealing. Throw away what you don't need (or give away) so that the closets and cupboards are neat and tidy. If the woodwork is white, paint with high gloss white to make it shine! Turn on all the lights for a showing ...if you go to a new model home you will see that all the lights are on when showing the home. Don't forget that curb appeal....make the front of you home as inviting as possible. We show pictures of what our home looks like in spring /summer when selling in the winter as the yard always looks more beautiful in the spring!
(I do a "slideshow" that I leave on the computer for potential buyers to see. Buy a product called Filter Fresh at Home depot or Walmart to place on your furnace filter. They have some yummy fragrances that are dispersed through the whole house (my 2 favorites are Cinnamon and Berry ). Turn the furnace fan on to disperse the scent through the whole home. Light candle right before you leave for the showing, but make sure they are candles that will not drip (ie...the big pillar candles that burn down in the middle). For an open house, light a fire in the fireplace as your realtor will be there to observe. We could never afford to buy new items for our home, but if your furniture is really ratty you might want to consider buying some new pieces.
Just don't overcrowd the rooms.
Good luck in your selling adventure! I have included a pic of our current home that is for sale as well. We "pared" down the living room area to give it a more spacious feel yet kept enough to still preserve a "homey" feel.
A pic of our kitchen can be found on this website under photos/home improvement/painting countertops. You can see that I clear all appliance off the countertops in the kitchen in order to make it look neat and spacious

Paula
Bronze Feedback Medal for All Time! 156 Feedbacks
January 16, 2006
0

found this helpful
Best Answer
The post by bobmarbj was excellent. I agree with what they said, I sold my last home just over a year ago; and the little things are what counts. I packed up all the personal items (they are out of sight of potential buyers - plus you have already started to pack for the move). I emptied out closets to make them look big and roomy, if your closets are stuffed and look crowded then prospective buyers think that if your stuff won't fit then theirs won't either.
I also had to repaint a few rooms to get rid of my personal paint preference and went with something neutral that prospective buyers would find attractive; paint is an inexpensive quick fix and makes a room look fresh and clean. Good luck to you in selling your home!

Vi Johnson
Silver Post Medal for All Time! 288 Posts
January 17, 2006
0

found this helpful
Best Answer
One thing that Real Estate people have told me is to have a pretty lacy night gown thrown across a the bottom of a beautifully made bed. Have some fresh flowers and fruit displayed. And if you can bake some cookies just before a showing. If you can't bake, put some cinnamon,cloves or allspice on a piece of heavy foil and turn the oven on low for a fake cookie baking smell.With the simmering pots available, I chose to fill it with spices,orange slices along with cinnamon oil.
Also you could use a crock pot and have apple cider brewing.Or fix a pot roast in a crock pot and dinner will be ready for you and the smell will make the house smell like home. Good luck. Great granny Vi

Holly
Silver Post Medal for All Time! 364 Posts
January 17, 2006
0

found this helpful
Best Answer
Remove anything you don't want stolen. The real estate agent can't be with all of the visitors the entire time.
I had carpet and pad samples samples (and the store's brochure) on the kitchen counter so the guests could see what was actually underfoot.
By Cadensnana of Delaware (Guest Post)
February 5, 2006
0

found this helpful
Best Answer
After getting the house ready to sell, it has to stay that way until it is sold. One trick I used when I didn't have a dishwasher was to pack the dirty dishes in a box and put them in the trunk of my car during a showing if I did not have time to wash them. Just remember the buyers can look in all the appliances if they are part of the sale, like your dishwasher, refrigerator, oven, washer and dryer...no place to hide. I've never heard of putting out a nightie on the bed, but it's an interesting idea! Good luck on a quick sale.
Answer

this Question