What do I do with all of my children's school artwork? I don't want to just throw them out in the trash! I do hang them for a while on the kitchen cupboards, or fridge, etc. Anyone have any suggestions on storing them, or preserving them in a binder, or frames?
Pattie from Fredonia, NY
Answers
January 23, 2007
0

found this helpful
I kinda got into scrapbooking awhile back, not too seriously though, I also had to find a way to deal with my sons mounting pile of school art work. So i display the lasest one on the fridge, I toss out most of the school worksheets, but i keep the nicest peices. I made a scrapbook to hold his pictures. I have one for kindergarten, on for 1st grade, etc. Doesn't have to be fancy, i got my stuff at the dollar store. the page inserts to hold the pics, and a cover we put some stickers on. He loves to flip thru it and look at his progress. You can also start shipping off some of this stuff to various relatives, write a little letter on the backside, to say hi. hope this helps
January 23, 2007
0

found this helpful
It is soooooo hard to think of throwing away anything created by your child, but do we really need EVERY piece of paper with a crayon mark on it?! I scan their creations onto my computer and then periodically burn them onto a CD-R for safe keeping. When I have time, I organize them into a digital scrapbook and burn a CD for each child and one for us to keep as a memory of each year. (It is also an easy way to share gifts and memories with relatives out-of-state). Also, my mother-in-law gave us very large portfolio folders, personalized with each child's name, for safe keeping of our favorites. The portfolio has a hard cover and dividers with tabs (like an accordian file) so we can keep track of age/year, etc. The portfolio is from Lakeshore (lakeshorelearning dot com), but I'm sure you could make your own version. For larger projects I keep a banker's box (white storage box from any office supply) for each child. I get to keep all of the memories and none of the clutter!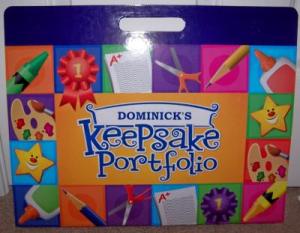 January 24, 2007
0

found this helpful
Putting the pictures in a big photo album would probably work. Also, framing some of them would be nice.
By Jean (Guest Post)
January 24, 2007
0

found this helpful
My sister also uses the porfolio that ceceh mentioned above.
I also found this article that was kind of interesting.
By Loretta (Guest Post)
January 24, 2007
0

found this helpful
A lady I worked with told me that she would go to a pizza place and buy several large pizza boxes. Then she would make a box for that years worth of artwork for each child. She could then store them in a closet out of the way. The child could also decorate the box and don't forget to put the child's name and year of the artwork around the edge of the box so its easy to find at a glance.
January 24, 2007
0

found this helpful
I like this idea.www.blanketworx.com/.../prodView.asp?idproduct=277 If you don't want pillows try a quilt for Grandma.Or Maybe Transfer the art to a kid T-shirt & then when they outgrow it or tire of it it can THEN be made into a quilt.
www.psd267.wednet.edu/.../makingquilts.htm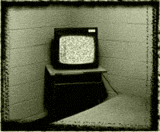 By Cresanna (Guest Post)
January 24, 2007
0

found this helpful
In Family Fun magazine, they suggested shrinking artwork on a color copier and then using the small pieces for magnets, cards, etc. Or just to display.
January 24, 2007
0

found this helpful
My sister-in-law kept hers (or at least some of them) and had them laminated. She then places them by season inside her cabinets. It's always a pleasure to open her cabinets and see their little Christmas outfits or art work they did as children. It was especially fun this year as we were entertaining her daughter's future in laws. They are great memories for my sister-in-law and my niece's new inlaws to be really got a big kick out of it. Mitzi
By Diana (Guest Post)
January 25, 2007
0

found this helpful
Make them into greeting cards that you or your children can send to family sand friends
These cards slao make great gifts for grandparents
January 25, 2007
0

found this helpful
I am only saving a few things from ea year. We'd be overrun with the stuff by the time they graduate otherwise. I don't think every little thing they do in school needs to be saved.
We have a bulletin board in the kitchen. It's fairly large and I like to keep a calendar on it, hot lunch menu, school calendar, pictures of the kids and some of their artwork which rotates as they bring it home. We enjoy it for several weeks or so and then unless it's something I decide to save, then it goes in the trash.
I got my kids ea a nice thing called "School Years Memory Keeper"....it goes from Kindergarten to 12th grade. The front has places for their school pictures and then ea grade has a pocket and places to write in info such as the school attended, teacher's name, favorites, etc. I put a few pieces of artwork in the pockets plus some of their schoolwork....just enough stuff to get a sampling of what they did and what they were like at a certain age.
I really don't know that when kids grow up they are gonna care to look at and keep a huge mountain of artwork they did as little kids.
January 25, 2007
0

found this helpful
I purchased large 3-ring binders in the coordinating school colors. I hole punched their report cards, certificates.....but for the artwork, I hole punched large zip lock bags and put the artwork in them. I also used dividers for each grade and one binder for each school.
Our oldest son graduated last year and I presented him his albums. It was a suprise and he/we enjoyed looking back at everything that was written/made.
March 9, 2007
0

found this helpful
I don't have children but do have friends whose children make artwork projects for me. One thing I would recommend is to make sure you at least put the year in some hidden away place just so you would know their age.
For me - I put each child's artwork in a manila folder and place it in a hanging file.
Tonya
Read More

Answers