No one plans to be old, alone, disabled and broke. But things happen.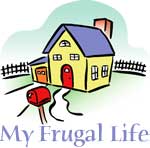 October: Cold, and winter ahead. By chance, I see an offer for a very cheap flight to Puerto Rico. I sold what little I had left and away I went. That was then.
Now I live in a simple well constructed home that sits on a half acre tract of land.
Monthly Budget: $400.00 per month.
Utilities: Water, electric, propane, phone, internet and satellite: $100.00
Food: $200.00
Everything Else: $100.00
This is how I manage: I keep city water use to a minimum by collecting rain water to use for house cleaning and agriculture. Electric use is kept to a minimum by using high efficiency light bulbs, and appliances like an office size refrigerator and a small chest freezer. I wash clothes using a plastic bucket or tub and a stick. Have solar clothes dryer and a solar water heater.
Food Management:
Staples: Flour, oats, rice, garlic, peas, carrots, potatoes, meat, butter, cheese, milk, salt, sugar, yeast, coffee, olive oil, nuts, beans, and soaps. These I buy as needed, in bulk, once a month.
Everything else, including some beans and nuts I grow or know where to get it free. Like fish; I walk to a nearby lake and am allowed to catch seven per day. I bake my own bread and cook everything else from scratch.
One needs very little clothes here. T shirts, shorts and crocs will do for most days. A light jacket and jeans for the rest.
Zerocashwealth from San Sebastian, Puerto Rico
Do you have a frugal story to share with the ThriftyFun community? Submit your essay here: http://www.thriftyfun.com/post_myfrugallife.ldml
What can we do in Puerto Rico while on vacation?

Cheap Traveler from Onalaska, WI

Answers
March 26, 2007
0

found this helpful
Submitted via email
If you'd like to get from Sju int'l airport over to Isla Verde in Puerto Rico, you could take a taxi which will overcharge you about $8-$15 for a 4 minute ride, or you could take a local bus that used to be 25 cents (back in 01) The best bet would be to rent your own car. It's cheaper and you could get around on your own terms. You can also get around the island. I personally use orbitz.com. People drive pretty fast, before you go research gotopuertorico.com
Also if you're on a budget, try staying at paradores which are all around the island and can be cheaper than hotels. There are motels around the island that are mainly used for adult encounters, but can be used for sleeping. These motels are like enclosed garages with a room. Once you go in the garage door, it locks behind you and you pay cash through a window to use the room.
Eating in Puerto Rico; The food is great. Puertoricans do not eat "hot" like Mexicans, foods have more "flavor", mainly garlic, tomato sauce and onions etc. Many restaurants around the island offering local dishes, moderately expensive. There are also food stands on the streets of the towns or near beaches, where the food is good , however most of them do not have running water. If you want to eat cheaply and like a local, you'd use these often. Dishes are mainly based on plantains. like Americans use the potato, mashed potatoes, baked potato, french fries etc. They have fried plantains (not chiquita bananas) mashed plantains, etc. They'll have steak and plantains instead of steak and potatoes. Anyway, there are many options, you should enjoy your visit and if you don't feel comfortable with one street vendor, visit another one. Personally, I've never gotten sick. If you're the sensitive stomach type like my husband, you can eat the same fast food that you eat here in the states.
By elba
Answer

this Question

...