No one plans to be old, alone, disabled and broke. But things happen.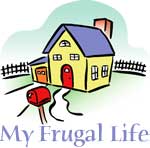 October: Cold, and winter ahead. By chance, I see an offer for a very cheap flight to Puerto Rico. I sold what little I had left and away I went. That was then.
Now I live in a simple well constructed home that sits on a half acre tract of land.
Monthly Budget: $400.00 per month.
Utilities: Water, electric, propane, phone, internet and satellite: $100.00
Food: $200.00
Everything Else: $100.00
This is how I manage: I keep city water use to a minimum by collecting rain water to use for house cleaning and agriculture. Electric use is kept to a minimum by using high efficiency light bulbs, and appliances like an office size refrigerator and a small chest freezer. I wash clothes using a plastic bucket or tub and a stick. Have solar clothes dryer and a solar water heater.
Food Management:
Staples: Flour, oats, rice, garlic, peas, carrots, potatoes, meat, butter, cheese, milk, salt, sugar, yeast, coffee, olive oil, nuts, beans, and soaps. These I buy as needed, in bulk, once a month.
Everything else, including some beans and nuts I grow or know where to get it free. Like fish; I walk to a nearby lake and am allowed to catch seven per day. I bake my own bread and cook everything else from scratch.
One needs very little clothes here. T shirts, shorts and crocs will do for most days. A light jacket and jeans for the rest.
Zerocashwealth from San Sebastian, Puerto Rico
Do you have a frugal story to share with the ThriftyFun community? Submit your essay here: http://www.thriftyfun.com/post_myfrugallife.ldml