Living on Very Little Money
Solutions
Share on ThriftyFunThis page contains the following solutions. Have something to add? Please share your solution!

Being raised in the sixties and seventies meant I was being raised by parents who knew about war time deprivation.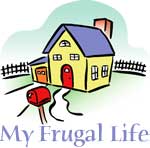 We were never rich, but we had what we needed and appreciated what we got without feeling as if we were poor. As teens, we were given a sum of money each week. We were to use this for excursions, tuck-shop, extra clothes, and treats. We learned to pack lunches, walk 5 miles to school, and to budget our money to save money so we could get what we wanted. My first pair of jeans were purchased by me after I turned 18 and working. I purchased my own car to learn to drive in at 19. I learned a lot from my parents and grandparents about living with very little money.
After my marriage broke up, I was left with two children to raise on my own. Although money was tight, I always had my bills paid and money in the bank. The op shops were my main shopping ground. I grew a lot of my own vegetables and went to the fruit and vegetable markets monthly. I froze and dehydrated in season fruit and vegetables. I cooked my own bread, muffins, biscuits, cakes, and slices from scratch. I purchased flour and sugar in bulk. I used powdered milk. Named brands were considered a luxury and were given as Christmas day treats only.
When my own children turned 15, I gave them the equivalent of Social Security's youth allowance. They paid rent and electricity to me. They were responsible for purchasing everything else they would need, including food and educational requirements, with my guidance while they still lived at home. They both know how to budget and live within their means.
I have recently remarried, and as we are "starting out" again, we use our budgeting skills to pay our bills and save. Our wedding cost about $3000. Of this $1800 was paid for by the Government with a stimulus payment made to all Australians. We had outfits made by my maid of honor. They were designed to use again. The boys rented their suits. My dress cost $200 from a boutique shop and can be used again as a nice summer lace dress. Our reception was at a local Turkish restaurant and we had a belly dancer as the entertainment. The table decorations were flowering plants and they are still flowering twelve months later in our front garden. Photographs were taken by guests and burnt onto a CD for us to keep. Our cake was from Michels Patisserie and everyone said it was the best cake they'd had at a wedding. Our day was very inexpensive but beautiful and I wouldn't change any of it.
You don't need lots of money to obtain all the material goods you want and especially you don't need lots of money to be happy. You simply need to understand the difference between wants and needs and to learn patience.

By Linda from Canberra, Australia
Do you have a frugal story to share with the ThriftyFun community? Submit your essay here: http://www.thriftyfun.com/post_myfrugallife.ldml
We are frugal not because it is stylish or in style. My husband and I are frugal because he works on a cotton farm and makes very little money, and I am on disability, a fixed income. Every month is a challenge to make it through the bills, the groceries, gas, medicine, doctor bills, and other miscellaneous expenditures that pop up.
Since we are paid only once a month, that is a challenge too. As most our bills are due at the first part of the month, that is the first thing we do is pay those bills up front. Then we put into envelopes the amount of money need for each individual bill that will come in later.
Second, we take 4 or 5 envelopes (depending on the number of weeks in the month) and put in the amount that we intend to spend for groceries each week. We know what basics we need, and use our grocery receipt from the week before to fill in our grocery list for the next week. We buy most groceries at a local Save a Lot store and fill in at the Dollar Tree for $1.00 items we can find.
Third, money is divided into 4 or 5 weeks of gas money for work. After that the little money that is left is divided again into those 4 or 5 weeks, and is our "what if" money. What if we need extra medicine during the month, what if a tire goes flat, what if an emergency occurs with family, etc.
Sometimes we are lucky or blessed that no "what if" happens, and we can use that week's money for a breather. We may get a hamburger out or rent a movie. This is our life every month. No, we don't get vacations and other luxuries but we have a good life. A good frugal life.
By Sandra Mercer from Wilson, AR
Do you have a frugal story to share with the ThriftyFun community? Submit your essay here: http://www.thriftyfun.com/post_myfrugallife.ldml
This is a page about living on a tight budget. More and more of us are trying to make ends meet on a tight budget.