Fill their stomachs on this frugal tasty salad while they wait for the main course and I guarantee no one will come back for seconds. Place hot french fries (store bought or sliced potatoes) over a bed of lettuce with a biscuit or slice of toast on the side, topped with your favorite dressing or a splash of your own home blended dressing, salt and pepper to taste.
This is a great tasting and cheap appetizer.
Read More...

I have recently been given a large amount of french fries. Other than the obvious frying them to make french fries or chili cheese fries any ideas of what I can make with them? I am talking about 2 cases of french fries like McDonald's serves.
Pattie from Warrens, WI
Answers
By chas (Guest Post)
October 4, 2006
0

found this helpful
My son loves this recipe...
layer a casserole dish with french fries. bake until they are crunchy (or deep fry then place in the dish.) brown about a pound of hamburger. drain grease, add a can of cream of mushroom soup mixed with about 1/4 of the can with milk, pour the hamburger mushroom mixture over the fries bake about 35 minutes at 350 degrees.
take out put a thin layer of cheddar cheese and a thin layer bread crumbs., continue cooking about 10 more minutes until cheese is melted. wait 10 -15 minutes to cool and enjoy!!
By jean. (Guest Post)
October 4, 2006
1

found this helpful
Mix 1 can cream of mushroom soup with 1 can cheddar cheese soup. Put 1 bag of frozen french fries in your crockpot, pour soup over fries, and cook on low for about 4 hours. You can add chicken, ham or sausage cut up to make a main dish. Serve with a salad/coleslaw.
If not enough liquid, add 1/2 can of milk.

October 5, 2006
0

found this helpful
Possibly you could dice them up and use in soup in place of raw potatoes.
By Michele (Guest Post)
October 5, 2006
0

found this helpful
Why not share them with a family that has lil kids and that is in need of a lil extra help food wise.

October 6, 2006
1

found this helpful
Fry up some french fries on top of the stove and set aside. Then chop up onions, green peppers, shallots(optional) tomatoes or cooked sausage or hamburger meat, cook it all together and then drain.
Put fries in the skillet and scramble up some eggs and add meat mixture to fries and then add eggs until cooked. We call it scrambled french fries. You can add anything you want.

christi
Bronze Recipe Medal for All Time! 52 Recipes
October 6, 2006
0

found this helpful
Cook your fries, either bake or fry, then put them on a plate, season them with seasoning salt. Put some shredded monterey jack cheese on them and real bacon bacon bits. Put in microwave for a minute or so till melty. Then dip in ranch dressing. I got this from the good ole boy fries that Raffertys serves. They are so good. Since you have so many, experiment. With different spices to season them with, different dips. I saw some great mayonaisse based dips on the food network. They mix different spices in the mayo, looks so good. You could probably use them in any of the tator tot casseroles, I am not a big fan of the ones I have seen, but I did make up my own and will post it.
my casserole
2 lb bag of frozen tator tots
2/3 can of the big can of cream of chicken
1 1/2 cups of sour cream
two handfuls of shredded cheddar
1/2 cup onions
six pieces cut up ham lunchmeat
six pieces cut up cooked bacon
Preheat oven to 350 degrees. Mix all ingredients together in big bowl. Pour into greases 9x13 pan. Cook for 1 hour. Last five minutes sprinkle more cheese on top, put back in for last five minutes till all melty.
By Stan Burge (Guest Post)
October 6, 2006
0

found this helpful
I take them and cut them up in small pieces and fry them in the morning as hash browns.. You may add onions & bell peppers to them if you wish..
By chml (Guest Post)
October 6, 2006
0

found this helpful
Hi,
I would use like hash browns. Heat in skillet with your favorite grease, ( butter, bacon grease, olive oil, or vegetable oil ) till unfrozen. Chunk up ( cut up ) with your turner. Then add your choice of peppers and or onions, or plain. Salt and pepper, then fry till your way of being done.
Serve with breakfast, lunch or dinner.
You could Google Hash brown recipes, or french fry recipes.
By carla bledsoe (Guest Post)
October 9, 2006
0

found this helpful
you could chop them up and use them in any recipe that calls for potatoes if they are from real potatoes and not processed. the processed ones would come apart in soups or really liquid casseroles.
you might trade with someone for other frozen goods or be the one to take fries for the next fish fry or hot dog cookout.
By alex (Guest Post)
July 10, 2008
0

found this helpful
You should try a classic french canadian meal: poutine! Topped your fries with cheese curds and brown chicken gravy. It is simple and delicious!
Read More

Answers

Can you substitute french fries for hashbrowns in hashbrown casserole? I have found that some fries are half the price of hashbrowns and wonder if anyone has substituted fries for them.
By Lou from Conway, AR
Answers

October 12, 2010
0

found this helpful
Why not try it and see what happens? If all else fails, make your own hash browns; it's really easy to do!

October 14, 2010
0

found this helpful
I don't see why you couldn't substitute them. I make this casserole called Cheeseburger and Fries.
2 lbs browned ground meat
2 cans cheddar cheese soup (no milk)
Small bag of frozen fries.
Mix the soup with the ground meat, place in bottom of baking dish, top with fries. Bake for 1 hour at 400 degrees.

Elizabeth
Bronze Feedback Medal for All Time! 108 Feedbacks
October 14, 2010
0

found this helpful
I have done this successfully. Works well.

Grandma J
Silver Feedback Medal for All Time! 270 Feedbacks
October 18, 2010
0

found this helpful
Some cheaper fries are full of grease so be aware. Take a chef knife and chop/cut them up.

~gloria
Bronze Post Medal for All Time! 104 Posts
October 24, 2011
0

found this helpful
Coll3,
This seems like a long time and a high temp. to cook meat that is already browned. Do you mean for the meat to be completely cooked through before going into the oven or just a quick browning but still not cooked all the way? Thanks,
~gloria
Answer

this Question
I have bags of frozen french fries and limited amounts of everything else. What can I use them for that my young children will actually eat?
By Ashley
Answers

November 21, 2013
0

found this helpful
I have seen several recipes lately that are similar to Tater Tot Casserole that use fries instead of the Tater Tots. You can also heat the fries in the oven, I do that for myself every now and then and they get reasonably crispy, then serve them to the kids with a hamburger or hot dog, and a veggie or fruit. I'm sure if you go to food.com or some of the other food sites, and type in recipes using french fries you might find other recipes.
November 22, 2013
0

found this helpful
Partially thaw if necessary then chop them up into "bite size" pieces and either fry them up with chopped onions into a variation of "home fries" or bake them on a flat balking sheet lightly sprayed with oil or cooking spray. Add in partially roasted chopped onions and/or coarsely chopped fall vegetables tossed in Italian dressing or spices of choice.
If you have too much to use all at once, bag it into dinner size portions and once it's cooked or baked you can re-freeze for future use. This potato hash can become a base for other dishes such as "home fries and eggs" for breakfast or lunch or covered with a heated can of chili or even beef stew for dinner.
You can also sprinkle grated cheese over the potatoes or even over the chili potatoes. If you are willing to experiment, you can run the frozen fries through a food processor and use then to make potato soup or "mashed potatoes". Just add the right spices and a little butter or cream cheese for the mashed potatoes.
I have stopped buying things that are a bargain unless I know exactly how I will be able to use them before they can expire. If this load is the result of extreme couponing, share them with your friends or a food shelter then you won't feel like you lost out on your bargain hunting.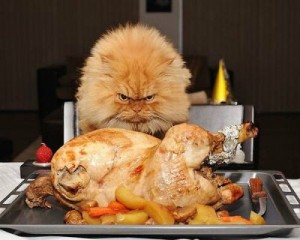 Answer

this Question