This easy recycled planter would be a great summer craft for kids but is also a very effective way to keep your houseplants from drying out.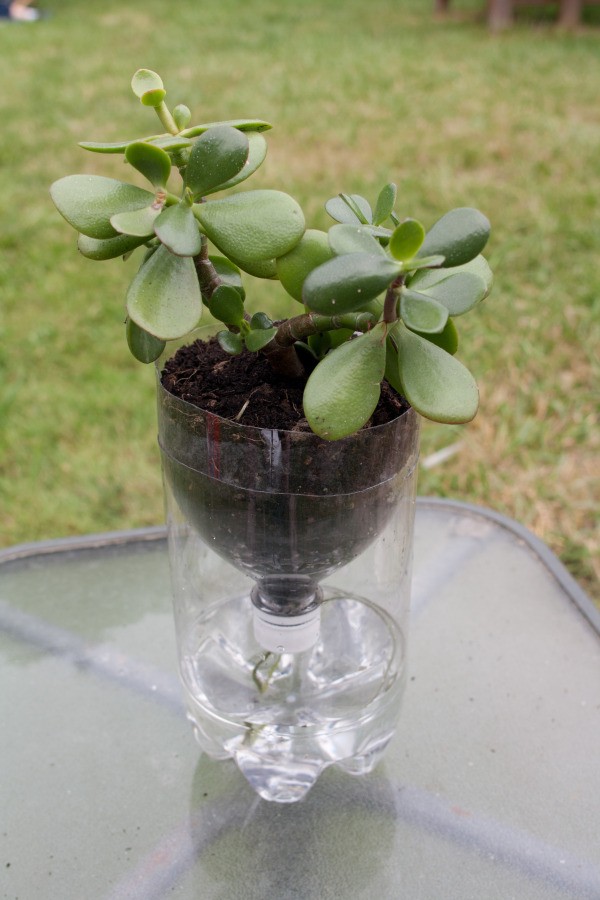 Materials:
2 liter bottle
string
drill
knife and/or scissors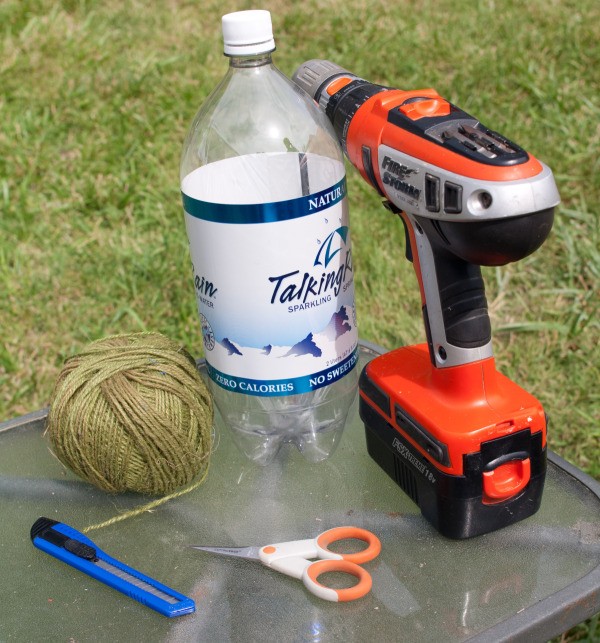 Instructions:
Cut the top off a 2 liter bottle, a little over halfway up.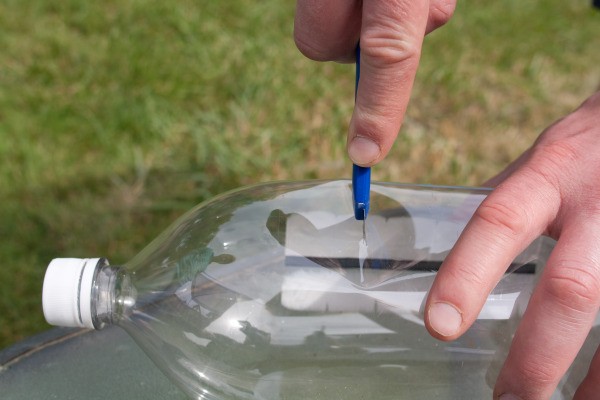 Drill a small hole in the cap, large enough to thread some twine through.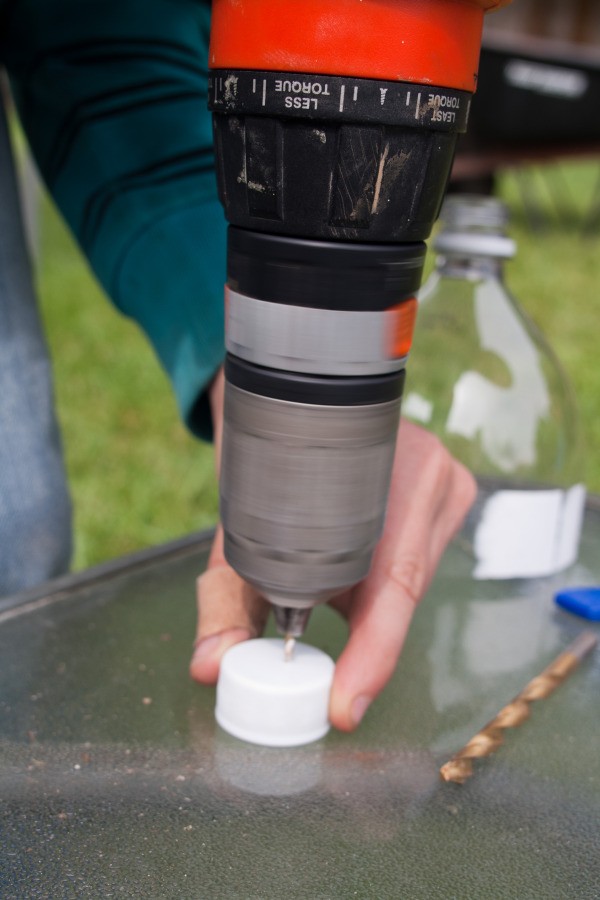 Thread twine through cap and tie a knot on the inside to prevent it from slipping through. Cut the twine off with several inches on each end.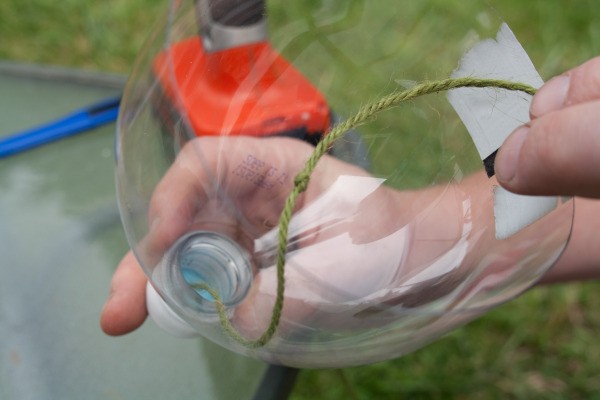 Fill the top of the bottle with potting soil and fill the bottom with clean water. Dip the string into the water to submerge it and set the top in place.
This self watering container is great for indoor plants that don't have a large root structure, or for starting seeds. I use this planter for a jade but I think it would work really well for an African violet also. When the roots reach the edge, I will trim them back and add soil around them so the light doesn't damage the roots.
By Jess from Hillsboro, OR