You can help clean the air and add beauty to your home with house plants. This page contains tips and advice about growing house plants.
Browse
Featured
Questions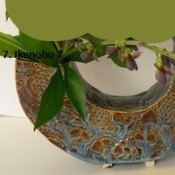 Identify the Plant in This ArrangementThe woman who used the plant with the purple buds in this Ikebana arrangement doesn't remember the plant's name, and we'd like to know what it is! Can you identify it? (I blocked out another plant up higher in the photo to avoid confusion).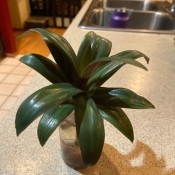 What Is This Plant?I am wondering what this delightful plant is. A friend of mind gave me a cutting. She had it growing in her bay window. It was trailing with a woody type stem from a pot, and there were clusters of green, like in the picture, spaced out on the woody trailing stalk or stem. The cutting is rooting easily in water, it already has roots after only 1 week from being cut.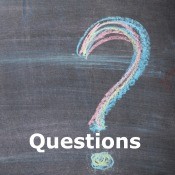 Caring for an Umbrella Tree?I think I may have killed my umbrella tree by overwatering it. It has totally turned dark. If I leave it will it come back?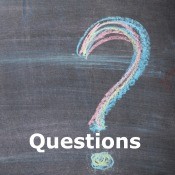 Caring for an Umbrella Tree?How do I care for an umbrella tree? I found one that is almost a yard tall. Someone left it in my garbage room and it is in great shape. It is root bound and very thirsty. I gave it a nice drink today of my super vitamin water that I make for my cannabis plants (water, banana skins, and avocado shells) that I let sit for days. I figured that I would give it a nice drink before transplanting.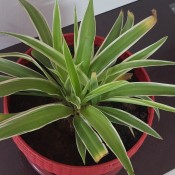 Spider Plant Drooping and Leaves Getting Yellow?My spider plant leaves are getting yellowish and also drooping. Just bought it 20 days ago. I have also been watering it twice a week, mainly when soil gets dry. Currently, I have kept it in a north direction in main hall. Please suggest how do I get it into proper shape.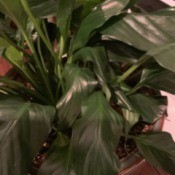 Why Does My Peace Lily Have Bent Leaves?My peace lily seems to have healthy leaves, no browning or wilting, but they are all bent. This plant was a gift and they have always been this way. The plant is in an east facing window with early morning bright light and then filtered light all day. What causes this and can I fix it?


Published by ThriftyFun.
© 1997-2023 by Cumuli, Inc. All Rights Reserved.
https://www.thriftyfun.com/tf/Home_and_Garden/Gardening/House_Plants/index.html