You can help clean the air and add beauty to your home with house plants. This page contains tips and advice about growing house plants.
Browse
Featured
Questions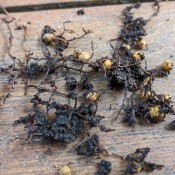 What are These Insect Eggs?I found tons of those eggs in the soil and around the root system of a house plant I was transplanting. What are they?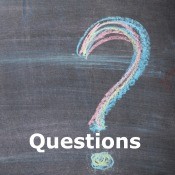 Sun Star Plants Top Heavy and Drooping?I recently bought a sun star plant and the bulbs are top heavy and causing the entire plant to droop. What should I do?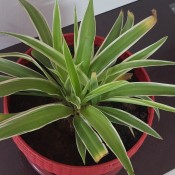 Spider Plant Drooping and Leaves Getting Yellow?My spider plant leaves are getting yellowish and also drooping. Just bought it 20 days ago. I have also been watering it twice a week, mainly when soil gets dry. Currently, I have kept it in a north direction in main hall. Please suggest how do I get it into proper shape.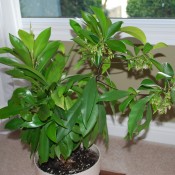 Identify this HouseplantI received this plant in one of those houseplant basket gardens. It was a small accent plant. I transplanted it into this bigger pot and it spent the summer outside on my porch. It has very small pink flowers in clusters. Does anyone know the name of this plant?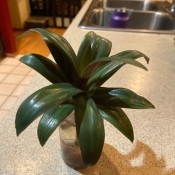 What Is This Plant?I am wondering what this delightful plant is. A friend of mind gave me a cutting. She had it growing in her bay window. It was trailing with a woody type stem from a pot, and there were clusters of green, like in the picture, spaced out on the woody trailing stalk or stem. The cutting is rooting easily in water, it already has roots after only 1 week from being cut.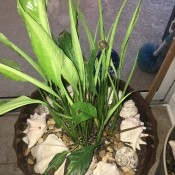 Leaves on Peace Lily Slow to Unfold?Since our last move my peace lily has been very finicky. I had it outside under my porch and it wasn't doing good. So I brought it inside and as you can see it has sprouted much new growth. However it is taking the leaves forever to unfold. And some are even browning at the tips. I am going to start misting it in case it may be too dry inside. But is there anything else I should be doing?


Published by ThriftyFun.
© 1997-2021 by Cumuli, Inc. All Rights Reserved.
https://www.thriftyfun.com/tf/Home_and_Garden/Gardening/House_Plants/index.html