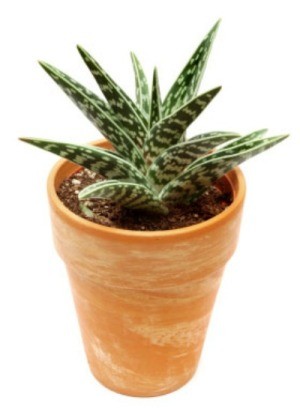 Question:
What houseplants would be easy to grow? I have a little sun exposure, and I have not had good luck with plants. They always die, except for aloe vera. Can anyone help?
Hardiness Zone: 7a
AnnMel from Mountain Home, AR
Answer:
Success with houseplants is simply a matter of choosing the right plant for the right place and caring for it in the right way. That said, some plants definitely seem more tolerant and forgiving when it comes to being given less-than-optimal growing conditions. If you feel like you could use a confidence booster, try these plants first.
All you need to do to grow them successfully (usually) is to avoid over-watering them or baking them in a south-facing window in the summer. As a general rule, water them once a week during the growing season and once every two weeks in winter:
Asapragus Fern, Aspidistra (Cast Iron Plant), Billbergia (Queen's Tears), Chlorophytum (Spider Plant), Cissus, Fatshedera (Ivy), Fatsia, Helxine (Baby's Tears), Monstera (Splitleaf Philodendron), Parlour Palm, Pothos, Sansevieria (Snake Plant, S. hahnii, Golden Birds Nest or Mother-in-Law's Tongue), Tradescantia group including, Zebrina (Wandering Jew or Inch Plant).
There are also a number of techniques to try in order to maximize the limited light exposure you have. A lack of windows can be overcome by placing plants near white or pale-colored walls or setting them on top of or in front of a mirrored or other reflective surface.
Good luck!
Ellen