I hate throwing away and even just recycling glass jars. I wash and reuse them instead. As a result, I am overrun and need some thoughts on additional uses for glass jars (with lids or without).
Darcy from Portland, OR
Answers:
Recycling Glass Jars
Recycling Glass Jars
I am hoping to use empty spaghetti sauce jars to use for soup in a jar mixes to make up as gifts. I think they are the right size and should be able to use canning jar seals and rings with them. I have been saving just about any nice or interesting glass jar/container. I think they make good storage for all sorts of things.

Post by Debbie52
Recycling Glass Jars
I use 16 ounce glass peanut butter jars (Teddy) for drinking glasses! They are thick and strong, flat bottomed and very stable - and they have a nice wide mouth so you don't bump your nose while drinking! Although I have a cabinet full of "real" glasses, I always choose one of these. My family laughed at me at first and now they use them, too!
Raane
Recycling Glass Jars
You can also paint the jar covers for a nicer look, but only the outside for safety reasons. Using the same color makes them look a set.

By Annette
Recycling Glass Jars
In an ex-co-worker's home, she keeps dried beans (each kind in a different jar), dried pastas (each kind in a different jar), popcorn, etc. in glass canning jars above on her cabinet tops overlooking her kitchen. It adds to the decor as she's got it all in a Country style. The only thing is, you'd have to have a good step ladder to get them down. Anything could be kept in these jars. Also, if you didn't have any glass jars, but had an abundant of clear plastic kitty food jugs. Just wash them up thoroughly before using. The same could be done with these & these would be good for cereal containers, amongst other items, of bulk.
By badwater
Recycling Glass Jars
I use jars to store any leftovers in my refrigerator. They are free and you can see at a glance what is in them. It isn't as easy to miss them till you can't remember how long they have been in there. I sometimes use them to drain bacon and other meat grease into before putting it in the trash so it won't leak through the plastic.

By Martha
Recycling Glass Jars
Make Scented Jars...
8 oz clear, unscented glycerin soap
1 teaspoon fragrance or essential oil
10 drops food coloring
3 4-oz jelly jars, or any canning jar,( a must! )
Melt soap in top half of double-boiler. I use a microwave, but be very tedious with it and careful. Constantly check it and do not let it get too hot. In fact, my microwave has no high/low setting so i will heat it for about 30 seconds, let sit a minute, heat another 30-45 seconds, heat again... til melted.
As soon as it is melted, add fragrance and color . I do let mine set for a few minutes to cool just in case the jar is not heat tolerant. This is why canning jars are necessary. Carefully pour into jars. Let set overnight. Place lids on jars. When needed, poke holes in lid or remove the whole lid.

By kattankerous
Recycling Glass Jars
Use glass jars to store matches in. This helps keep them out of little hands and also keeps the moisture away.

By kattankerous
Recycling Glass Jars
I keep just about everything in glass jars, and have no problem with pests. If I use a lemon, I zest it, dry it, and keep it in a small glass jar. If I buy pasta, it comes home and goes directly into glass jars.
We buy a lot of dried fruits to snack on, which are kept fresh in glass jars. Specialty tea bags go into them also, as do mixes I make--like Russian Spiced Tea or hot chocolate. I keep things I buy in bulk at the health food store in glass jars, like spices, powdered maple sugar, sesame sticks, etc. When I make soy milk,
I pour the hot milk in several small glass jars to set in the fridge--they seal and I always have a supply of fresh milk on hand. I also re-melt used candles and make new ones in glass jars.
I keep one for miscellaneous screws, nails, and things that I might need at some time, rather than throw them out or loose in a junk drawer.
They're great for foods that you give to other people, like homemade chicken soup, cause they don't need to be returned. Seems like I can never get enough of these.
My biggest complaint is that the makers of Mayo have started using a different size lid, and you can no longer use their jars with standard rings for canning.

By susanmajp
Recycling Glass Jars
Good Morning Everyone,
I recycle all glass jars one way or the other. The quart jars from mayonnaise and salad dressing get used to store spaghetti sauce in my fridge as well as leftover chili or homemade vegetable soup with a tomato base. Those foods will almost always stain any sort of plastic storage container, but will not stain or harm the glass jars.
Once opened, Baking Soda gets moved to a glass jar and a bit of the front of the box is either inserted with the soda or it's taped onto the outside of the jar.
All sorts of beads and other small craft items are place in glass jars on shelves which are easy to see when you're looking for a craft item.
We still make jams, jellies and marmalades in our home, so the nice mason jars which contain store-bought spaghetti sauce are saved for them as well as for the whole-berry cranberry sauce that I cook every Thanksgiving and Christmas. Because of the amount of sugar needed in cranberries, I just keep the homemade sauce refrigerated until needed, and we recently ate the last of what was cooked in 2004... just as good as the day I cooked it.
There is almost no end to the uses for glass jars around our house. Everything from leftover paints to Play-Doh will go into glass jars and kept for the time they're needed again. Nails, screws, nuts, washers and bolts are visible, dry and rust-free forever.
A few leftover cookies or crackers will stay as fresh as the day they were first opened if placed in a nice clean glass jar with the lid screwed on tight. Candy will last from one year to the next in a glass jar.
I could write a book about my glass jars, I suppose, and very nearly have. Sorry, Folks. :)
Have a great day,
Julia in Orlando, FL
Recycling Glass Jars
When I open a box of corn starch I always put the remainder in a glass jar with a lid that way when I use it the next time no mess, I also keep a glass jar of dry milk handy and just spoon out what I need. Brown sugar keeps much better in a glass jar none of my brown sugar gets dried out now. You get the idea anything you open that you cannot reseal put the rest in a glass jar. I sometimes use half a can of veggies and the rest get sealed up in a glass jar. Be sure to label them. Drucilla

By Drucilla
Recycling Glass Jars
Use your recycled mayonnaise jars or glass jars by putting enough ingredients to make a patch of cookies, cake, brownies, etc. and taping a recipe card to it to give as a gift. All of the ingredients are within the jar and with the recipe THEY will be ready to make and bake whatever it is that you gave them!

Actually this is also good to do with soup ingredients and is especially appreciated by NEW WIFES and thankful NEW HUSBANDS, ha!

By Too Tall Carr
Recycling Glass Jars
If you store a cut onion in a jar in the refrigerator, you'll never store it in plastic wrap or plastic bag again... no smell! I use jars for left overs.

By Luvyabye
Recycling Glass Jars
You can take the jar an store grease in them of course with the lid an go to the dollar store get false rose pedals with water the color you desire I desire red with a false rose an a stem with aluminum foil colored in gold or silver I prefer gold its just different also its a sight on all free crafts .com by being its winter they have chicken soup all added in a jar it looks like decorations all a person have to add is there chicken on the sight it will tell you how to prepare it. (01/05/2006)

By Tasha
Recycling Glass Jars
I remove the labels from jars and run them through the dishwasher. I use them for storing various types of nuts in the fridge, storing open cans of olives, to make salad dressings, storing grated cheese that I have grated such as parmesan and romano, storing opened packages of pasta and rice and the various spice rubs that I make. It keeps them bug free! (01/05/2006)

By Gail216
Recycling Glass Jars
Make sure NEVER to use regular glass (non-canning)jars for canning.
Also, NEVER re-use jars which contained anything poisonous - no matter how well rinsed. (02/27/2006)

By aardvark
Recycling Glass Jars
A preschool or elementary school could use them for crafts. The schools here have used small jars for bath salts for Mother's day presents and memory jars for Valentines's Day . (02/27/2006)

By Nancy
Recycling Glass Jars
Another great idea for recycling glass jars is to wrap it with wire making it fancy with maybe beads added leaving enough of the wire to wrap around the neck and make a handle for hanging. You can then add a tea-light. It's a way to have candle light on your patio for those breezy summer nights. Even putting a tea-light in a jar on the patio table works great. (02/27/2006)

By biffy62
Recycling Glass Jars
I use large pickle jars as canister jars. My DH and Kids love dill pickles. I now have some beautiful canisters. I paint the lids and have painted apples on the jars. I'm thinking of changing my kitchen theme to birds and bird houses. Its easy to change just some polish remover and I can paint again. I painted with acrylic paints (02/28/2006)

By Susie, Buckhead, Ga
Recycling Glass Jars
You could put flowers into a glass jar without a lid. Then "dress" the jar in a little cloth bag (made from remnant material) and tie round the neck of the jar with cord, lace, string or whatever. (03/07/2006)

By Carol Churchill
Recycling Glass Jars
Down south in Willamina (haha) my husband screwed the lids under a shelf in the garage, then stores screws/nails/whatnots in the glass. He just untwists what he needs and puts them back. Granted, it is semi permanent, but it guarantees he puts them back and it looks kind of nice. We did that with baby food jars for model airplane, and plan to use larger jars for the automotive/bigger stuff.
(03/08/2006)

By camo_angels
Recycling Glass Jars
I was wondering, do you know of any restaurants near Legacy Emmanuel hospital that serve kids ages 5 & under at a free or reduced price for Tuesday nights? (03/08/2006)

By camo_angels
Recycling Glass Jars
I save gallon and half gallon pickle jars & wash them thoroughly.
We don't buy pitchers for tea, ice water or juices. We use our gallon jug to make tea or etc and store the jug in the refrigerator.
(06/14/2006)

By AnnMel
Recycling Glass Jars
I save smaller glass jars and bottles and in the summer I cut flowers from my garden, tie a ribbon or raffia around the mouth of the jar and give as gifts. Vanilla bottles are so cute for this.
I have also made simple silk flower arrangements in old spaghetti sauce jars and just wrapped the jar in fabric or craft paper.
When my space for storing the jars gets full that is when I know I need to surprise somebody with a present! (07/01/2006)

By wyoKrista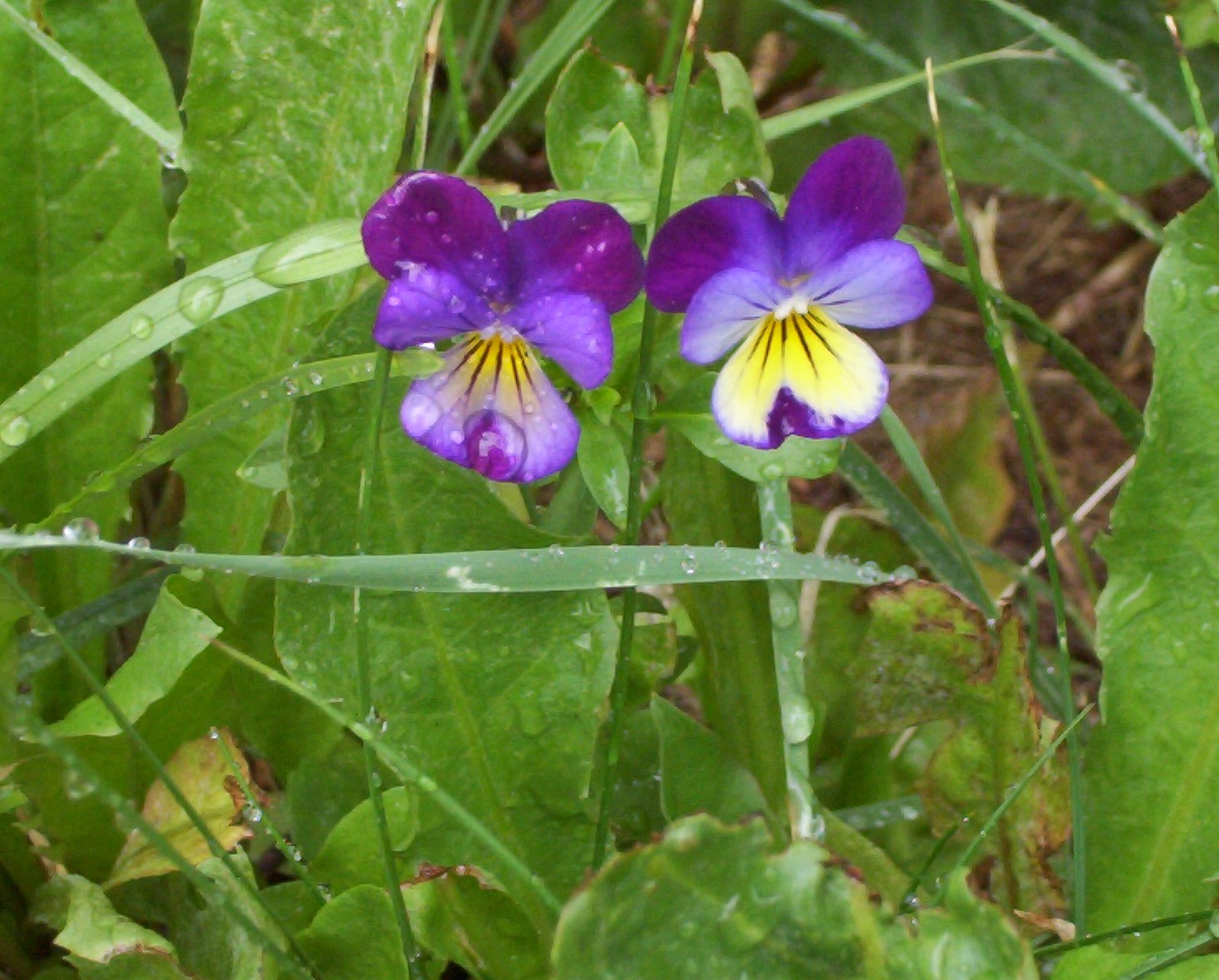 Recycling Glass Jars
I too have an abundance of glass jars. I am teaching my students how to decorate the outsides of the jars with tissue paper. We plan to put tea light candles inside and sell them. We think they would either be good holiday candles or good emergency candles. The tealights and matches can be kept inside the glass jar and kept handy in case the electricity goes off. We also think they would be very safe candles. (12/21/2006)

By Bonnie
Recycling Glass Jars
you can use for a flower vase, or a herb pot. (11/24/2007)

By brian
Recycling Glass Jars & Bottles
I save old bottles and jars mostly for storage as listed below. But one truly wonderful project I have been doing is making glassware from wine bottles and even bowls from gallon jugs. A tile cutter or 'wet saw' is used to cut uniformly. Then I use a sand paper attachment to my drill for smoothing the edges. The final 'buff' or polish is done with 400 grit emery paper and finished off with 'Bar Keepers' ( a scrubbing cleanser you can get at any grocery store). They make wonderful gifts and I have even done whole sets for peoples Kitchens. (01/26/2008)

By CascadeMom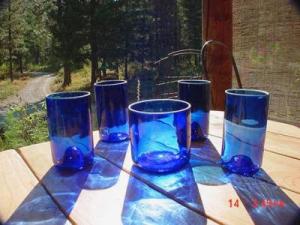 Recycling Glass Jars
Instead of a plastic water bottle (and the harmful PBAs that come with most of them), I use a pickle or salsa jar as my water bottle. No matter what kind of plastic bottle one uses, it normally makes the water taste a bit different. This is not the case with glass, the water tastes sooo good. (07/23/2008)

By rebecca