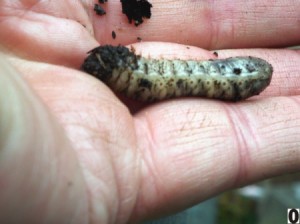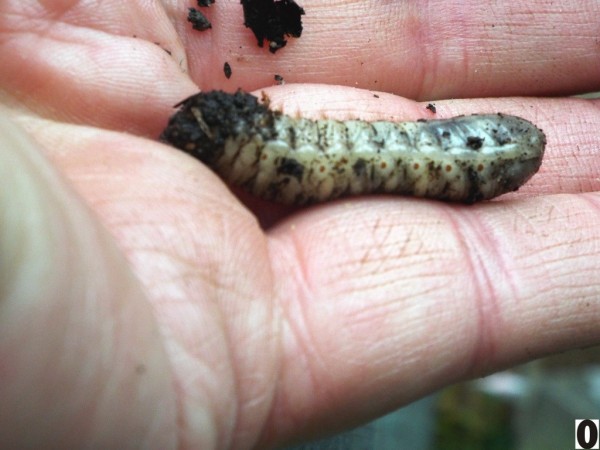 In my mulch pile and in a fifty foot area surrounding it, are thousands of grub holes and their makers.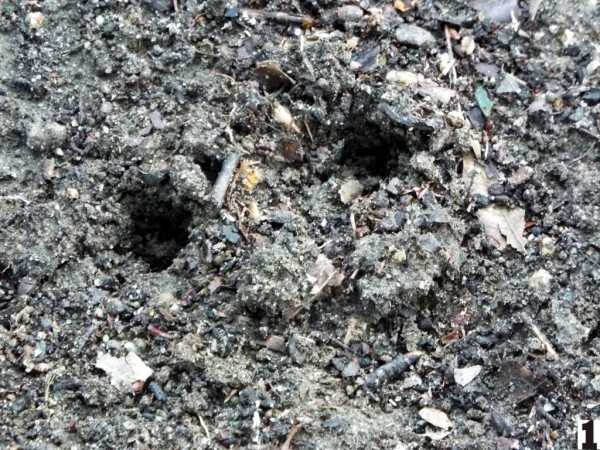 There are always many eyes watching me every time I go to the mulch pile for a bucket of leaf mold or whatever. I can almost feel the congregation assembling. Three blackbirds, here. Two robins, there. And at a cautious distance, a brown thrasher over there. Four more blackbirds just swooped in, seemingly out of nowhere.
They all watch closely. A sharp eye is kept on my shovel to see what it unearths. An even sharper eye is kept on me. All the birds are impatiently waiting for me to put my shovel over my shoulder, pick up my bucket of mulch, turn and walk away.
As I leave, I take a quick glance back. All the birds have landed, some blackbirds jousting for the best spot to dine. They all feast upon the precursor to the June bug. In June, at times the air is so thick with June bugs, I'm reminded of the biblical plagues. I dread to think how it would be if the birds didn't keep the grub population down as much as they do.
I like to befriend birds. Most of them are very nice people. Mind you, they each have their own personality. I raised a pair of doves, once. The male was jealous of me. He wanted no one else around me. He did make an exception for his sister.
I raised some house finches, once. Each of the four had it's own personality. I never will forget, one of the young males acted just like a cocky teenage boy trying to behave much more mature than he was. Sorta cute, really.
Birds, just as people, like easy pickings. I thought 'What the heck. At the risk of appearing eccentric, loony, to my neighbors, I will gather many grubs and feed the birds'. I did just that. I collected a coffee can full of grubs, grabbed a lawn chair, seated myself in full view and started emitting a loud wolf whistle.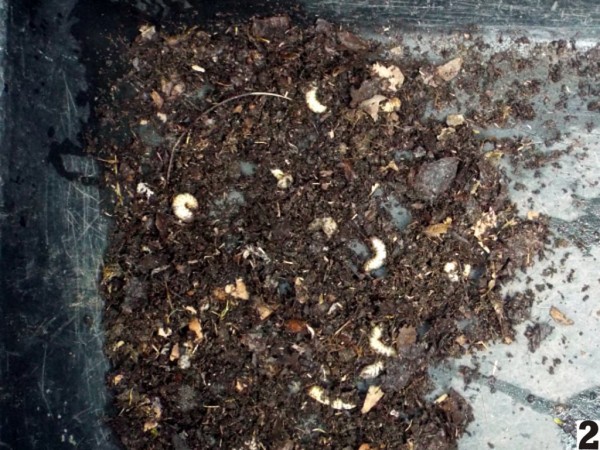 Each time I threw a grub into the air, I accompanied it's flight with a loud whistle. The birds soon learned, a shrill sound meant a free lunch. It didn't take long before I could summon a flock of feathered friends whether I had grubs or not.
And who do you think was the first to connect the wolf whistle to a free grub? The blackbird. I think the blackbird is related to the crow. And we all know how intelligent the crow is.
I'm whistling. I'm throwing grubs into the air. I'm talking to the birds. I'm having a field day, and the birds are loving it, too!
Wait a minute. My neighbors are on their porch. Did I hear one say 'They're here. They just turned into our street'. I look up and see a strange looking van. It's parking right here. Who are those people getting out, and why are they wearing white jackets? What do the want, and why are they talking baby talk to me? They say if I'm nice, they won't stick that needle in my arm. Ouch! They did, anyway! I'm getting sleepy, Y'all.