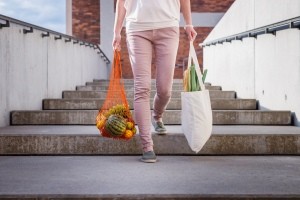 I mainly lurk these days but I had to become super frugal since the death of my husband in May. I did not have a funeral but plan to do a memorial on the anniversary of his death (my mother did the same thing with my father actually to our Osage traditions). I had him cremated and currently window shopping for urns for my stepkids and his sister. I am trying to get my widow benefits (we were both on SSDI), so I am living on less than half of what we were bringing in. I paid $500 up front for the cremation, but because SS is taking so long on my widows' benefits, the funeral home wrote off the rest of the bill. I do have his ashes with me now.
Now, I don't drive and I was residing out in the country so getting around was a hit and miss. A friend's aunt asked another friend and I if we could move in him (he is disabled), so all 3 of us keep an eye on each other. By moving here, I am in walking distance to 2 groceries stores, a Dollar General, my doctor's office, the hospital, a bus ride to the public library (bus stop is only half a block from me) and on Saturdays, the supercenter. I also can get to a couple of thrift stores if I really need the exercise. By living here, I am rent free but I pay for the electricity and the rental on my washer and dryer.
I started using reusable bags like crazy. The checkers at one store know me because of my bags (I have bags from Staples that my mother sent me years ago and we have Office Depot here). My next big purchase is going to be a camping wagon so I can at least be able to haul the groceries instead of carrying 2 heavy bags.
Out of 6 dogs, I took the most senior one with me...us old gals got to stick together. I only have to buy about 30 pounds of dog food instead of 150! I get the wet food pouches for Princess (14yo wolfdog) to go with her dry food. I do get her bacon treats every other month.
We needed a gas stove so my friend's aunt fixed us up with one free of charge. She paid $50 for it on Marketplace. We also got the furniture for free on Marketplace. I brought over my pantry that I had for years.
My computer died (processor burnt out) just before Thanksgiving so I hooked up my husband's computer. I was able to save all of my recipes, crochet and cross stitching patterns and pictures off of my HDs onto a flash drive and then hooked up my main HD as a piggyback to his computer. I am salvaging my old computer for parts. His computer only had 4x3 (12gigs) of RAM so I replaced 2 of those with my 8x2 (16gigs), making it 20gigs now. Plan to get 2 more 8gigs sticks in the next month or 2.
I am getting ready to sell on Marketplace the baby afghans I have crocheted up (got at least 4 storage totes worth). I am thinking of selling my yarns except for the scraps, we need some crazy afghans around here
I am trying to give up sodas (who needs the HFCS anyway). I get the GV drink mixes to have some flavor to my water. I get bread at DG because it is fresher. I eat mainly chicken and salads. I just discovered that I am lactose intolerant so I drink almond milk.
I just switched my Medicare plan to a dual (Medicare/Medicaid). I do not have to pay any premiums, no co-pay and I get a free gym membership through the Silver Sneakers program, as well as vision, hearing and dental. I will also get a $25 a month allowance for food (has to be healthy food, more salads and almond milk!) and $225 a quarter allowance for OTC medications.
Last month, I had to get my eyes check (I am diabetic). Discovered I have cataracts in both eyes but they are at a very early stage so I am not going to worry about that for now. I took frames I brought over 3 years ago from Visionworks and had the Walmart vision put the new lens in them. After insurance, I only paid $69.
I hit DT and DG for Christmas presents. For $20, I got both of my housemates coloring books, colored pencils, hot cocoa bombs, candy bars and gift bags to put them in. For $7, I got my grandson (2yo) a coloring book, crayons, a book and finishing up crocheting up a hat and scarf set.
I am getting rid of my torn shirts, turning them into rags. I commandeered my husband's sweats to wear around the house and his shorts for warm weather days.
I hit the thrift stores once a month. I went on a colored tag day (1/2% off) and was able to get 7 books, a notebook and 4 tops for $10 this last go-round.
I do not have cable. I have a Tubi account where I can watch movies and shows. One of my housemates has Netflix and Disney+. He also pays for the wifi.
All 3 of us get SNAP so we are eating healthy as possible. My housemates use the Walmart grocery delivery service. I use it too for the bulky items; like toilet paper, paper towels, dog food, laundry soap. Beats having to carry those items unless I use Lyft when I go to the supercenter.
I get emails of various recipes. I plan to get start baking more. I only go out once a month on payday, exploring the city as I try out the numerous restaurants in my area.
I am no longer stressed out. I still miss my husband often but feel that he is beside me, urging me to be more independent.