Mold happens to all of us. And it is a pain to clean out of holes, grooves, and crevices. The worst area it accumulates in my house is in my dish drainer. No matter how much cleaner I sprayed, I could not seem to remove all of the mold! I never felt like my drainer was sanitary. It would usually get to the point to where I would simply replace it with a new one.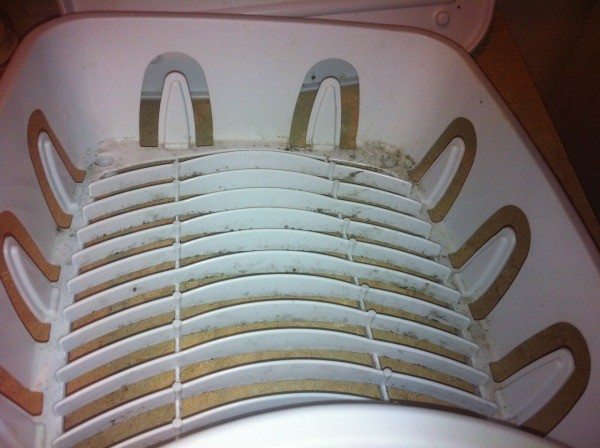 Then one day, my mom was telling me how to get my sink clean by filling it full of water and adding a little bleach. Well, that worked! All of the rust stains came up out of the sink. And my sink stopper went from off-white to blinding white.
So, I thought I would try and put my entire dish drainer down in the bleach-water mixture and see what happened. I let it soak overnight and the next day, my drainer was like new! There was hardly a speck of mold in any nook or cranny! I rinsed it and dried it with a dish towel. The few remaining specks wiped right off. Just add a half a cup of bleach to a sinkful of hot water and you are good to go.