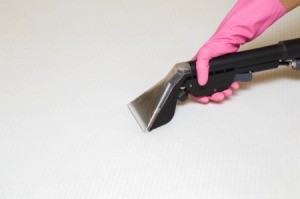 How do you remove smoke smell from a 2" memoryfoam pad? I don't know the contents of foam, since it was gifted to me.

Lorrelle

Answers

May 25, 2005
0

found this helpful
Best Answer
My children have 2 twin memory foam mattresses and I personally sleep on a memory foam pillow (great for your neck & spine!). My 5 year old son has a bed wetting problem and has urinated on the mattress in his sleep several times. I tried so many different things to get it out with little or no results.
Since your problem is smoke, I wouldn't recommend Febreeze because it's just a quick-fix, the odor will return. If I were you, I would spray a mixture of water, vinegar, and baking soda (don't soak it, just cover it in a mist). Find a way to fit it into a large black garbage bag or one of those spacesaver bags and close it tight around a vacuum hose and "suck" it until it shrinks as small as it can get.
After that, remove the pad and place it outside to air out until dry. You may use Febreeze after this step, or mix 1/3 liquid fabric softener and water to mist over pad.
When you place it back onto your bed ( or wherever you may use it), from now on, place several sheets of Bounce fabric softener on it and cover with a sheet before using again....to keep it fresh. Hope this works for you!

May 26, 2005
1

found this helpful
Best Answer
For odors on the memory foam pad, or anything else... Works on cat urine & stains, even old ones! Mix 16 oz. hydrogen peroxide (brown bottle in the 1st aid aisle), 3 tbsp baking soda (orange box in the baking or cleaning aisle) in a spray bottle. Lightly spray the item until just wet but not saturated. When this dries there should be no odor remaining. If so, repeat. Also great for stains of almost any kind. Be sure to test for color-fastness, although I've not had a problem w/ this.
NOTE: It will not keep so you must only mix what you will use at one time. It works by producing oxygen. If kept in a closed bottle it will "explode" out & make a mess! Figure the ratio of peroxide vs. soda for the amount you presently expect to use. Might leave a slight white residue if you add too much soda, but this is harmless & easy to clean off.

May 23, 2005
0

found this helpful
I'm not exactly sure what a memoryfoam pad is, but have you tried Febreeze?

May 26, 2005
0

found this helpful
For the bedwetting children sleeping on memory foam mattresses. You can buy a vinyl protective mattress cover to use until this problem is resolved. Works to keep mattress clean & dry. If you don't want to put the sheets directly onto the vinyl cover, first put on a cloth mattress pad then the sheets.
Saves alot of stress! I know people who put two fitted sheets on the bed separated by a cloth/flannel crib waterproof pad. Great for bed wetters! Just take off the top sheets & hope for dryness until morning on the 2nd fitted sheet!
By Ellis (Guest Post)
January 23, 2006
0

found this helpful
I just posted a solution on another site, but thought my suggestion might help here as well. In pet stores, you can buy a product called Nature's Miracle for removing pet odors and stains. it enzymatically destroys the source of the odor. if it works on cat urine (and it does!) then it would certainly work for human urine as well. -ellis
By (Guest Post)
February 24, 2006
0

found this helpful
Hello,
I would try an air purification unit that uses NASA developed RCI technology. I have several of these and they work great for neutralizing smoke smells or any other offensive odor in the home. I guarantee after a couple hours with one of these units on - doesn't matter which brand - there are several out there - there will be no traces of smoke smell and the apartment will smell fresh like after a thunderstorm outside. Contact me for information on the most effective units.
Best Regards,
Josiah
JosiahKuenzi @ gmail.com (remove spaces)
By audrey (Guest Post)
June 2, 2008
0

found this helpful
Still trying after two weeks..
THe memory foam mattress still smells of cigarette smoke after repeated applications of peroxide and baking soda, and a whole bottle of Nature's miracle. It is not as bad, but it is still not acceptable.
today I have the durn thing out on the drive way in the sun.My husband is vacuuming it.
I don't know what to do next. Does anyone think sunshine would damage the foam consistency in any way?
And, any more smoke removal ideas.? I do NOT want to replace the smoke smell with another yucky smell ,i.e febreeze.
Thanks
audrey
By DANA (Guest Post)
September 18, 2008
0

found this helpful
We sell a great product. NO ODOR SHIELDS. We use a special Activated Charcoal Cloth material and laminate 2 sides of material on each side. We sell bed pads, chair pads.
etc. The activated charcoal acts as a vacuum and eliminates the odors. When full (starts to smell) just throw in the washer and dryer to reactivate the shield.
By k w (Guest Post)
February 28, 2009
0

found this helpful
Have you tried ammonia. It works on most things, good luck.
Answer

this Question