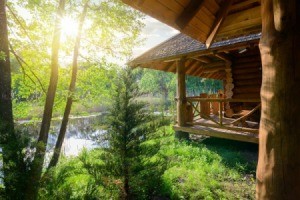 This summer, with the price of gas so high, we are taking several mini-vacations in areas close to home. We live about 45 minutes from Blackwater Falls so we will be staying in a cabin in the state park. I checked the rates and they had a special called Awesome August. We will get the cabin for 1/2 price for each night we stay that month. Also, we are going with a niece and her husband, so we will split the cost.
The cabin has two bedrooms and a kitchen with microwave, stove, and refrigerator so we will be able to do some cooking and save money on a few meals. I also plan on going to the Dollar Store and getting plenty of snacks there. I will buy soda on sale and take a small cooler in the car for pop and snacks. You can save a lot of money on just soda and snacks.
I've been looking for coupons for things to do while we are there. I know we will have a great time and with the savings I mentioned, we can eat out and enjoy some of our favorite meals. Looking forward to vacation!
By dorothy wedenoja from New Creek, WV