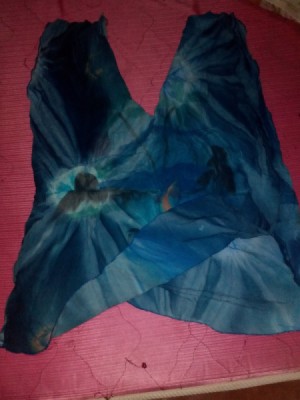 Once we had neighbors whose son looked a lot like my younger brother. The father provides for his children by climbing coconut trees for some landowners in our place. The mother accepts laundry for an extra income. The son, as the eldest, tries to help his parents by going door to door and offers cleaning services for a dollar.
The young boy happened to drop by our house once and my mother noticed his resemblance to my brother. Our relatives noticed that, too, and so we call him John Number 2. It melted the hearts of everybody, especially seeing the poorer version of my brother. We are not a rich family but if we talk about being fortunate, I would say we are more fortunate than them since we had the chance to go to school and not go around to earn money at that age.
My mother was fond of this little boy and so is my brother. He befriended him and they became good friends. They came along with each other since this boy is very kind and cheerful.
My brother was then in college and attends military training and exercises. They are required to wear white shirts but then his new T-shirts gets brown after the exercises as they crawl into mud and canals as part of their training. Because of this, he needs to keep on buying new white shirts. Those used ones, he would take his weekend and spends so much effort to dye them.
He learned how to use dye and a piece of string to design a shirt at school. He used this skill to work with the shirts so it won't go wasted being dumped on closets. They are still good and durable, only he cannot use them because of the color. So, after dying those shirts, he washes them. It looks new again with colorful swirly designs. My brother then calls for his friend John Number 2 to drop by the house and handed those shirts to him as a gift.
When his T-shirts gets faded and unable to use them, he does this and gives it to him. I remember one time, he made a bamboo coin bank and advised the little boy to save his earnings. He found that bamboo standing on the backyard, it was still good and clean so he just painted it with designs.
We don't have so much money to buy gifts. I help him collect unused materials that can be innovated into something that we could give to our neighbors. It feels good to be using our abilities and share our works to the less fortunate children like John Number 2.
One Christmas, I cooked an extra platter of lasagna for them and I saw how much happiness I was able to paint on their faces. My cousins saw how my brother made so much from leftover stuffs and scraps that he turned into something useful to give to his friend. They did this and shared their works, too. So, I guess, money isn't always the solution to achieve happiness. Happiness can be achieved by making others happy without spending your money.
The image below shows one old blouse my brother dyed for me 3 years ago when I was pregnant on my first child.