June 5, 2011
0

found this helpful
You can buy a candle warmer at your local hobby store. Just put the jar on the warmer and it will melt the wax. If they are scented candles, which I'm sure they are, you will still get that benefit without having to buy another candle.
Hope this helps.
June 8, 2011
0

found this helpful
I will take the wax and put it in an old crock pot to melt down and either make new candles using pint jars with wick or tie string around a pinecone and dip in melted wax to use as fire starters or in the fire place to show the lovely colors it produces.
June 8, 2011
0

found this helpful
You can buy wicks at the craft shops, also books with lots of pretty designs for homemade candles. The crockpot idea is fine, but be sure not to use it for food again, and I think I would only use it on low setting, once the wax is melted. The candle warmers are great too, if all you are wanting is the scent. Once the wax is melted you can pour it in another jar, or the same one it came in, or you can buy molds to pour the wax into. Makeing candles is so much fun, and can be addictive.
The first one I ever made, was bits of red, white, and green taper candles, left over from the previous Christmas, and I melted each colour seperately, and poured them into an empty, clean, milk carton, one colour at a time. I waited till each colour cooled and set, before pouring in the next colour, and then tore the carton off my new striped/square Christmas candle. It was so much fun. Don't ever leave your heating wax unattended while working with it though, because it could catch fire if the wax gets too hot.
June 8, 2011
0

found this helpful
I reuse candles by melting the wax and pouring over the dryer lint I save. These make great fire starters. if you want to do a little fancier ones, pour the melted candle wax over pine cones. Plus, I use the melted wax on my furniture. I rub in a thin coat and it leaves a really nice finish.
June 10, 2011
0

found this helpful
Or like recycled crayons, you could make sum sun-catchers, when they warm up they will likely add sum fragrance to the room.
http://www.cray … ncatchers-craft/
http://www.ehow … -suncatcher.html
With or without Crayons you could use your candle wax to create very different and beautiful Sun Catchers or mobiles for anywhere in your home, a variety of sizes and shapes are endless and as mentioned from others fire starters great for that time of the year but these are great for this time of year and kid friendly. Great gifts too!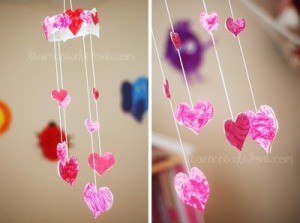 February 10, 2012
0

found this helpful
Purchase the tea light molds and the wicks especially made for making tea light candles (in the candle making dept.) I melt the wax that has been removed and pour into the tea light molds. Save back some of the wax to add to the tea lights after they have cooled because they will shrink a little in the center. There is no waste of your favorite smelling candles and you get to enjoy them over again.