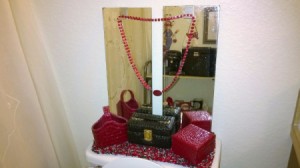 Using what I had and spending zero money, I improved the bathroom in my home by making things uncluttered and rearranged.
I had an etegere' I sold, took all the crowded medicine out of the glass sliding mirrored cabinet, crocheted for about an hour and, voila!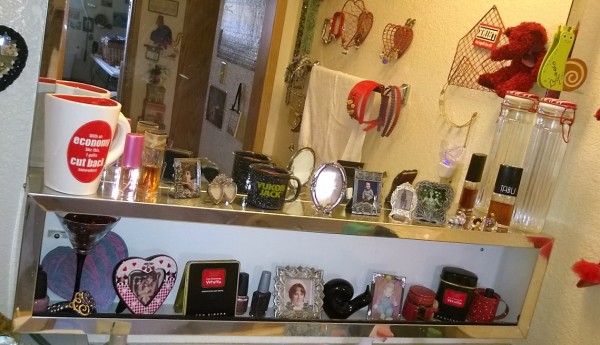 The glass doors were screaming to be used, esp' with that little handle that I used for a hook. Also, I felt they would be safer there than on a shelf waiting for me to break them.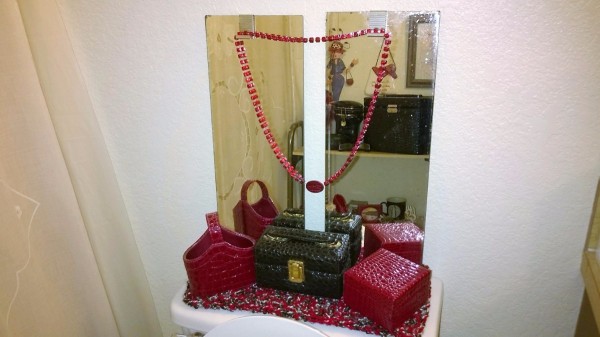 The simple tank top was just two yarns together, an N hook, and a chain 14 with a "skip one, chain one" stitch. I made the cover with crocheted chain since I wanted it to be a bit special, but I will post that separate since it's actually a craft, and it's not done!
If you look around and find you have enough to "redecorate" your rooms, it's fun to clean off the dust, make things pretty and find you have a lot more room than you thought.
N-JOY!