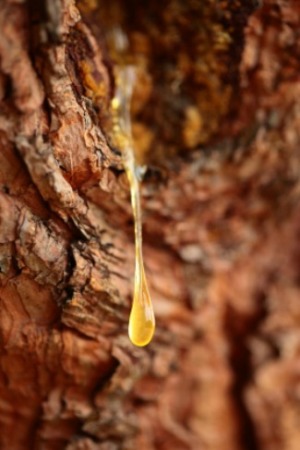 Question:
I have a question. I have a Maple tree in my back yard, yesterday I trimmed some very small branches off the tree, when I say branchesthere were not much larger than twigs. Now the tree is dripping sap?Is this normal? I just hope I have not damaged the tree. Fortunatelywhen I saw what was happening I stopped. Any help would beappreciated. I live just south of Carson City, Nevada
Hardiness Zone: 6a
Peg from Minden, Nevada
Answer:
Hi Peg,
Don't worry about your tree. You haven't done any serious damage to it, but you were right to stop pruning once you noticed the sap starting to seep. Pruning wounds don't close as fast when sap is running. Sap flow this time of year is normal and hard to predict unless you're paying close attention to the weather. Here is a simplified version of what causes the sap inside maple trees to run'.
The tree sap that flows each spring was produced through photosynthesis the previous summer. Fluctuations in pressure inside the tree cause it to flow from the roots of the tree to its branches through an outer portion of the trunk called sapwood. Sap's function is to supply growing cells with nutrients. In the early spring, temperatures warm to above freezing during the day and usually fall back below freezing at night. The cellular activity that occurs in the sapwood during warm temperatures creates a build up of positive pressure inside the tree.
This pressure is what forced sap to seep out of the wounds when you pruned your tree. Cool temperatures at night create the opposite effect-a negative pressure. The next day, when the temperatures warm up again, positive pressure is created and the sap starts to flow again. This whole "flow" process lasts around six weeks.
I remember the first time I walked out into my garden in the spring and saw one of my young sugar maples "bleeding" sap through several gashes on the trunk. I couldn't imagine who had it out for my trees. It turned out the gashes up and down the trunk were actually teeth marks. Squirrels love the stuff and know exactly when to pierce the bark for a delicious treat. Maple trees can be lightly pruned (removing a few small branches) anytime during the year, but it's a good idea to avoid doing it in the spring. Heavier pruning is best left to late winter or very early spring.
Ellen

March 18, 2008
0

found this helpful
Best Answer
Hi Peg...This is another Margaret (Goatlady) from Vermont, Maple Syrup Capitol of the World! This time of year, many folks here are tapping the maple trees to get sap to make syrup. They punch several holes in larger maple trees, insert a spout and collect the sap in one of several types of collecting buckets. Then they boil the syrup in special outdoor houses called "Sugar Houses" until it thickens and becomes syrup. It usually takes about 30 gallons of sap to make one gallon of syrup. So I think your tree is just putting out sap, as all tapped maples do in the Spring, but as soon as the weather warms up, it will stop. Perhaps someone with more knowledge of the weather in Nevada and/or maple trees will not agree with my advice, but that's what I think as a Vermonter. Margaret