Fall is a great time to visit local garden centers and shop for end of season bargains. As the growing season draws to a close, most nurseries and plant retailers offer annuals and perennials at deep discounts in order to move out their remaining inventory.
Fill In Color Gaps with Annuals
Most of us shop for garden plants in the spring. This usually results in a garden filled with lots of early to mid-season flowering perennials and shrubs-the kind of plants in bloom when we go shopping. Pots filled with fall-flowering plants are slower to emerge, so we often overlook them in favor of the plants in bloom (especially after a long winter). Unfortunately, once autumn arrives our flower beds start to look dull and the color gaps become painfully obvious.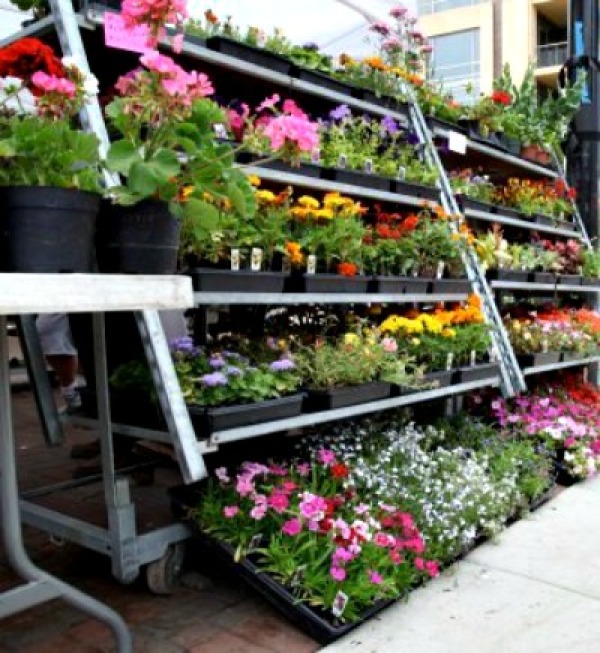 Fall plant sales are a good way to fill in these color gaps in your beds and borders. One solution is to use frost tolerant annuals like marigolds, which naturally bloom in classic autumn colors. Because you'll be buying them at greatly reduced prices, even if they don't last more than a few weeks, your investment will have been minimal.
Save Money on Perennials
Late season sales are also a good time to save money on perennials. The plants growing in pots this late in the season are usually overgrown. This means you can gain even more savings (and more plants) by dividing the clumps into two or three sections before planting them. Although it is tempting to buy fall-blooming perennials to fill in this year's color gaps, you are better off protecting next year's display by pinching off the blooms immediately after planting them. This will shift the majority of the plant's energy into establishing roots and increase the likelihood that they survive the winter.
Tips for Avoiding Trouble
Look past the ugly. Perennial plants still on display by the time fall rolls around will not look as fresh as the perennials you see for sale in the spring. Many will be tall and leggy, and that's okay. As long as they appear otherwise healthy, you are still getting a good deal. Do not let a couple of dropped leaves or broken stems deter you from buying an otherwise healthy plant. A little cosmetic damage won't matter in the long run, because the plant will be going dormant soon anyway. If you plan to buy annual flowers for immediate display, look for plants that are in bloom and still showing signs of healthy growth.
Check for healthy roots. Make sure that all of your potential purchases have a strong, healthy root system. It is not uncommon to see roots peeking out of drainage holes this time of year. As long as the roots look healthy and not overly pot bound, they should be okay. If the roots are not visible, carefully slide the plant out of the pot to examine them. Pass on plants with roots that look rotted, dried out, discolored, or moldy.
Leave insects at the store. Check plants carefully for obvious signs of insect infestation. Examine the undersides of the leaves and stems, and then test for flying insects by brushing over the top of the plant with your hand. Another trick is to tap the foliage over a small sheet of white paper to see if any insects drop out (I've found plenty of thrip-infected chrysanthemums this way). If a swarm of insects takes to the air, or falls out on the paper, you may want to look elsewhere for plants, as they may have spread to other plants in the store.
Read More

Comments

VeronicaHB
Bronze Post Medal for All Time! 107 Posts
Garden centers, home improvement centers, grocery stores, department stores and any other location that sales plants or flowers always have a tremendous markdown on plants at the end of the summer.
Read More...