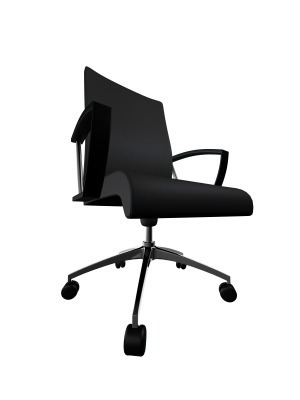 I have a fledgling business that has just taken a leap of faith and moved into an office space. Money is tight! We have not taken out a business loan and are trying to outfit our office without credit cards as well. No small task!
A friend of mine had a connection with a local, large company that had recently merged their office and downsized. They have a warehouse full of excess office furniture, equipment, and supplies. We inquired and were told we could have whatever we wanted, and the only stipulation was for us to make a donation to a local charity in the company's name.
We walked out with an awesome laser printer, assorted office furniture, supplies (waste baskets, files, floor mats), a commercial coffee pot, and binding machine. In this situation, it's costing this company time and manpower to have this excess stuff, but it's barely worth their time to try to sell it. For a manageable donation to a charity, this connection saved us hundreds of dollars. If you are in a similar situation in your hometown, make some inquiries. You never know where it may lead!
By Bec from Way Up North, MN
Read More

Comments
So often, I see decorating shows or articles which say they are low-cost, but then I see that they have spent thousands of dollars on one ROOM! One night, just for fun, as I sat in my cozy living room, I thought about where our living room furniture came from and how much each piece cost.
Read More...