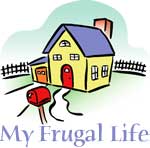 Looking for cheaper public transportation options? I don't have a car and am a non driver, so I depend a lot on public transport. Up till the end of February this year, I had part-time paid work, which included a monthly travel card for the public transport system. Now I no longer have the job or the monthly card!
A 2 hour concession ticket costs me $1.90, so I found that fares were really eating into my pension payment, seeing I need to use PT for getting to the shops, library, etc. Then by asking, I found that I can get a 10 trip ticket for under $14. This can be used every day for 10 days, or as many times in one day as you need to use it. The cost of the 10 trip ticket works out to $1.30 a ticket, compared to $1.90 for a single ticket, a saving of 60 cents on each ticket!
As I live in Australia, I know conditions and fare prices will be different in other countries, but wherever you live, if you need to use public transport regularly, ask around for a better deal!
Elliecat from Melbourne, Australia
Do you have a frugal story to share with the ThriftyFun community? Submit your essay here: http://www.thriftyfun.com/post_myfrugallife.ldml
Comments
Read More Comments