Here are some tips for sewing vinyl shared by ThriftyFun readers.

Vinyl Techniques
I sew a lot of vinyl that I applique on to clothes. I find that having the correct tension and using an appropriate needle are the two key things to do. Also, If you're sewing something like nylon onto the vinyl, sew it together with the nylon on the top because you'll tend to find that the feed dogs will pull the weaker/thinner material harder than the vinyl.

By Kevin

The majority of machines will not sew vinyl well at all. If you loosen your tension and basically pull the vinyl from both ends of the item in an even manner, it might work better. Also, use a thicker vinyl, I find that is easier for the machine to handle. You can also use a tissue paper under the fabric, this will help your feed dogs pull it better. When you are done sewing, you can rip off the tissue paper and pick out the little extras.

By Kim Reynolds

I made my own crib set and changing pad which was vinyl, kind of like a picnic table cloth. I used a bigger needle and went really slow. Also make sure that you don't pull on it at all because it will rip it. I used nylon thread. It was time consuming and the tread was a really challenge (it was clear) but it got the job done and I was really happy with my results.

Tissue Paper
You can put tissue (gift type) on the feed dog side of the plastic. It works well.

By Mari

Needle Feed Sewer
I solved the problem by using a so called needle feed sewer. It's industrial but it was well worth the money. I got mine here at http://westchestersewing.com/highlead/gc0518/
By Mary

Interfacing
I just made a stuffed animal with recycled vinyl (an old raincoat) and I used strips of interfacing on each side of the seam and left it in. I tried tissue paper, but it tore, the lightweight interfacing worked like a charm.

By Brandy

Waxed Paper
You can use waxed paper as a liner, as well. This will also smooth the sewing needle while it cuts through both the paper and vinyl.

By jhbern847

Special Sewing Attachment
There is a special sewing machine foot for sewing vinyl. It glides without puckering. Ask at your sewing centre.

By shirley

Teflon Foot
You can also get a teflon foot, which is much cheaper than going the whole needle feed sewer, or walking foot route.

By Joy

Thanks For The Tips
I want to thank you all for the paper under the vinyl trick. The welting on a cushion I'm doing was just about to drive me insane. Right after reading these posts, I went to try it out. SUCCESS! So a heart felt thanks, not only for saving my cushion (which would have ended up in the yard), but for saving my machine (for which I would have practiced my shot-putting with) and lastly my sanity(for which I would have surely lost)

I'm making a tote bag and using vinyl for the handles and bottom corners. My machine will not sew the vinyl. I knew there had to be a way to do this and you've helped me immensely. I will try the tissue paper solution and also check with Joann Fabrics about a special foot to sew vinyl.

By Sue

Answers:
Sewing Vinyl
I wanted to use vinyl for appliques and jackets. I found that the vinyl sticks to the machine and presser foot. I was about to give up but have found some good ideas here that I will try. Thank you. (04/17/2007)

By teresa.
Sewing Vinyl
There is a foot with rollers that works very well with vinyl. (07/09/2007)

By Bob
Sewing Vinyl
I needed to sew vinyl for a pencil case I was making and asked a friend about it, she said just to use a leather needle so thanks what I'm gonna do!
Tom (11/06/2007)

By
Sewing Vinyl
I found this nifty tip on the internet I forget where.

Put "gift wrap" tape (you know the tape that looks frosted or has a matte finish) on the bottom of any sewing foot and TA DA instant vinyl sewing foot.

The vinyl will not pucker under it and it is so much cheaper! The tape eventually wears out (after two bags for me) but it is is easy and cheap to replace. Great tips everyone! (11/28/2007)

By Bonnie
Sewing Vinyl
I am sewing a vinyl motorcycle seat I have an old industrial viking sewing machine. I have the vinyl sides together but the bottom thread just loops and makes a big mess. I am using a leather needle but that doiesn't seem to do the trick. What am I doing wrong? (01/02/2008)

By Babs
Sewing Vinyl
I use a cardboard (like the instructions inside a zipper package) or pretty postcard under the presser foot on just one side of the needle ---- and I make great STRAIGHT seams this way. I did lots of clear "windows" on projects last summer with the clear stuff and a teflon foot wasn't enough.
I like the frosted tape on the underside of a presserfoot too--- if it works that will give me an open toe slippery foot.
(04/23/2008)

By OrahLee
Sewing Vinyl
I would suggest using baby powder, it helps the vinyl glide through, or using some sort of oil on the needle and a little on the area your sewing, it seems to work pretty well. (06/06/2008)

By ano
Sewing Vinyl
I found the information on wax paper for sewing vinyl here. I use a walking foot, but the wax paper makes the process smooth and lubricates the needle thus saving the needle. (06/19/2008)

By Carolyn
Sewing Vinyl
I work with vinyl all the time. I usually use 30 to 36 ounce vinyl for commercial work such as barber chairs, restaurant booths etc... You need a heavy duty walking foot industrial sewing machine such as the old Singer 111 or wht I recommend as the best machine a Consew 206RB. You will need specialized welting feet to sew welting. As most of the previous tips indicate, you should sew with large stitches. I sew vinyl with no more than 4 to 5 stitches per inch. I assure you with the correct equipment you will enjoy vinyl and leather upholstery. (10/24/2009)

By londonbuck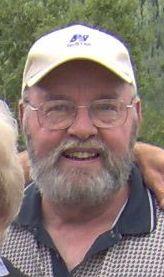 Sewing Vinyl
There is a product called Silicone Spray. This is a great product and it makes sewing vinyl a breeze. You can also spray your metallic thread. When using metallic thread on vinyl there is no breakage. Your vinyl fabric will glide thru your machine with no sticking. (02/28/2010)

By Kirby
Sewing Vinyl
When sewing Vinyl a needle feed (needle bar moves with feed dog) machine is recommended.
This allows for a beautiful bottom stitch. Not like plain machines that gather the up the bottom stitch when sewing Vinyl.The next step up for sewing heavy (multiple layers of Vinyl) would be the walking foot. This has the needle feed feature but with an extra outside foot for more pulling power. Thanks Dave Moore at Westchester Sewing Machine for steering me in purchasing the Highlead GC20618-2 double needle for sewing our banners. (05/22/2010)

By sewman