Sharing Plants and Seeds
Solutions
Share on ThriftyFunThis page contains the following solutions. Have something to add? Please share your solution!
Try this the next time you have a yard sale. I buy a package of seed starter cups (cost $1) and fill them with starter plants from my yard (ivy, daisies, etc.). Yard sale goers love plants! This makes my yard sale better and also thins out my flowerbeds at the same time. You may also meet someone that wants to trade plantings with you, so you can have a start of something new for yourself.
By vickie guy from Earle, AR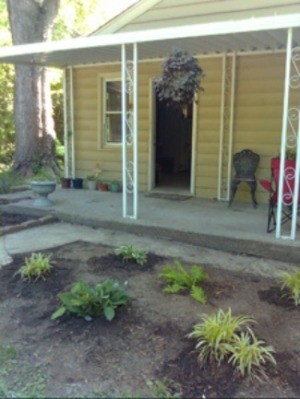 All of these plants (except 3) were donated to me by a fellow Thrifty Fun member. Last week I posted a question about inexpensive plants, and she contacted me and offered to share hers. All of these were taken directly from her grounds. They are doing great and are a fabulous starting point for me!
Thank you so much Myrna!
By Tamara Jestice from Loveland, OH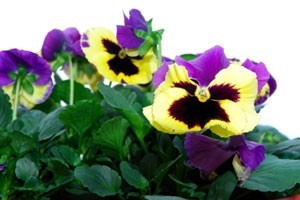 Save money on plant by trading. Here are some great tips from the ThriftyFun community. Post your own advice here.
Friendship Garden
Do you need to add to your flower garden but are low on funds to do so? Not to worry. Start trading with your friends. For example, every spring I have new shoots from my hostas. I let it be known that I am willing to trade. And the nice thing about this is that when you get a plant from a friend, you associate that plant with that friend. Now that's what I call a really and truly great friendship garden. Happy trading.
By Joesgirl
Sell or Trade Perennials
I add to my flower garden by using the money I get by dividing the existing perennials and including them in my annual garage sale. People love me for it (it's becoming a very popular garage sale) and I also win because the money I make I use for more perennials for my 10 acre yard.
I also trade with girlfriends and find that I associate the plant with the girlfriend as I wander my flowerbeds. Trading can also be done with future consideration in mind. Keep track of the plants and, in the future, return the favor. I am growing some baby irises that were given to me and if they live and I can get them to multiply in my yard then the original owner would like a few back in return. I paid nothing for them and it is a win-win situation for him and me.
I also keep a running list on my computer as to the name of the perennial, when I got it, where it is planted, how much I paid or not paid, etc. This way when I go to a nursery or a plant sale somewhere, I know what I already have in my yard and don't purchase the same perennial again.
Trading Plants With Friends
Instead of buying new plants, trade plant starts in the spring with friends. That way everyone saves money and gets new plants for free!
By Kelly
Find a friend you can exchange seeds or plants with and watch your garden grow without any outlay of cash. To know that that wild geranium came from your good friend can bring a content smile to your face all season long.
Read More...
It is mid January and already the seed catalogues are coming in the mail, the packages of seed are in the store and anxiety begins of what are we going to plant. Sometimes when wanting to try something different, I know my little spots of trial produce won't use up the whole packet.
Read More...
Archives
ThriftyFun is one of the longest running frugal living communities on the Internet. These are archives of older discussions.
All of my neighbors like to garden, so we all share out plants by cuttings or seeds. Most of us have the same types of flowers and plants because, where we live, it is a very short summer season and we have a lot of deer that like to sample and eat our plants. It is wonderful to see how all the gardens turn out different even though the plants are mostly the same. Just arranging them differently give a completely different look.
Sharing always saves us money. It also gives us a great memory of who gave us the plant.
By Danialle from Polson, MT

Answers:
Share Seeds and Cuttings With Your Neighbors
My kind of neighborhood! I always wanted to start a swap like this, but actually using it as a fundraiser for our church or school. Cheap plants, yet someone's making some money for a good cause. (03/07/2007)

By Kim